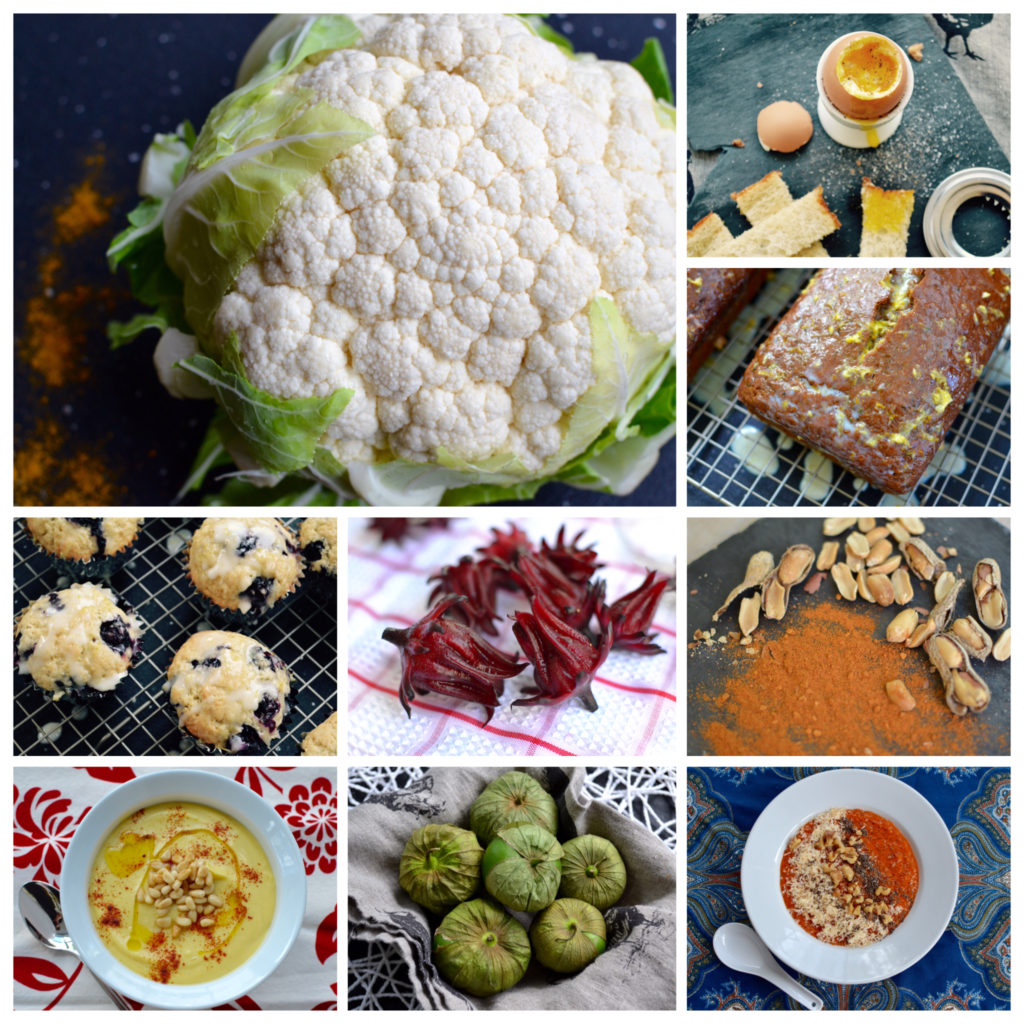 Today is my late grandfather's birthday and the last day our Christmas decorations will be up. My mom would always keep everything decorated until January seventh and it's one of the traditions I still keep in my own home. Not only does it remind me of him, I like that it extends the holiday season a couple of weeks more and gives me time to mentally prep for the New Year. And now…the time has come to bid adieu to 2016.
It feels like not long ago, I was reveling in the fact that I had been blogging for an entire year. Writing and cooking was how I spent much of my free time. And now…year two has flown by and year three has begun! Within the last few months, I went one step further and am now a guest writer on a local foodie website. I was so nervous about reaching another set of readers, but realized that taking that leap was an important challenge for me to accept. I've got five posts under my belt on StPetersburgFoodies.com and it has not only helped build my confidence as a writer, but also has given me much needed discipline to meet my self-imposed deadlines. So that you don't miss a recipe–no matter where it's actually posted–I've created a Publications section on my blog. Those brief snippets will have a link to follow to get you to the post and recipe du jour. Who knows where my posts will be showing up next year?!
2016 was a great year of travel for us. I love traveling almost as much as I love eating. For spring break, we went international: my son's first trip out of the States. While our plane only flew over the US border to Quebec City, this charming, quaint little town made us feel as though our plane traveled all the way across the pond to France. We all enjoyed the snow, the culture and learning a bit of French to help us communicate–and order food. Our summer road trip took us to Franklin, NC and its neighboring cities. We cabined with some friends and had a ball in the mountains. On the way home, we stopped in Greenville, SC and Savannah, GA. My annual Labor Day weekend trip to Downingtown, PA to see family was highlighted by a road trip to Jim Thorpe, PA. As if Christmastime isn't chaotic enough, we threw another road trip into the mix–to New Orleans. After stopping to see friends in Pensacola, driving through Alabama and Mississippi to get to Louisiana brought my son's trip counter to 13 states and one "foreign" country. He's catching up with us!  We are already discussing our travel plans for the upcoming year…
Here is my 2016 Annual List of Favorites:
Favorite Food magazine: Bon Appétit/Saveur are tied this year
Favorite non-food book: Brave New World by Aldous Huxley
Favorite cookbook: Alton Brown's EVERYDAYCOOK
Favorite local restaurant: Brick and Mortar
Favorite MVT savory recipe of 2016: Lemon Brown Butter Cauliflower
Favorite MVT sweet recipe of 2016: Glazed Lemon Blueberry Muffins
I've made a lot of changes in the past year, but one thing hasn't changed: I still don't believe in New Year's Resolutions. Deciding on December 31st to implement something new on January 1st feels like a dare–changes like that never stick. For me, it's a process that needs to come about more slowly if I want to make it last. I took a look back at my goals for the last year and am proud of the progress I have made: I have started planning more…sometimes; Exercising more…well, baby steps on that one; Reading has become a priority again and I added 11 books to my read  list this year–a huge increase from the measly five from last year; I have been writing almost daily: posts for both websites, reviews on Trip Advisor, and my other random writings; and my most improved upon goal is wasting less food. Repurposing the random foodstuffs in my fridge has been a fun challenge and I've been throwing away far less food than ever before.
The start of another year is a gift of 365 more days to pay attention to the little things, take time for the important people in your life and to make each day count. In this time of reflection, I like to take a look back at my blog's pictures from 2016; my favorites are featured above. Interestingly enough, my photos are a good baseline of the year I had. The topics I write about, the frequency of my posts, how many shots it took for the "perfect picture", if the photo I used wasn't perfect in my mind: it's all indicative of everything else that was going on during that period of time–it's my very own "Year in the Life". As I close out 2016 tomorrow by packing away our decorations, I will be looking forward to an even more interesting year in the life with more challenges, more travel, more writing, and yes…there will be food. Happy New Year!