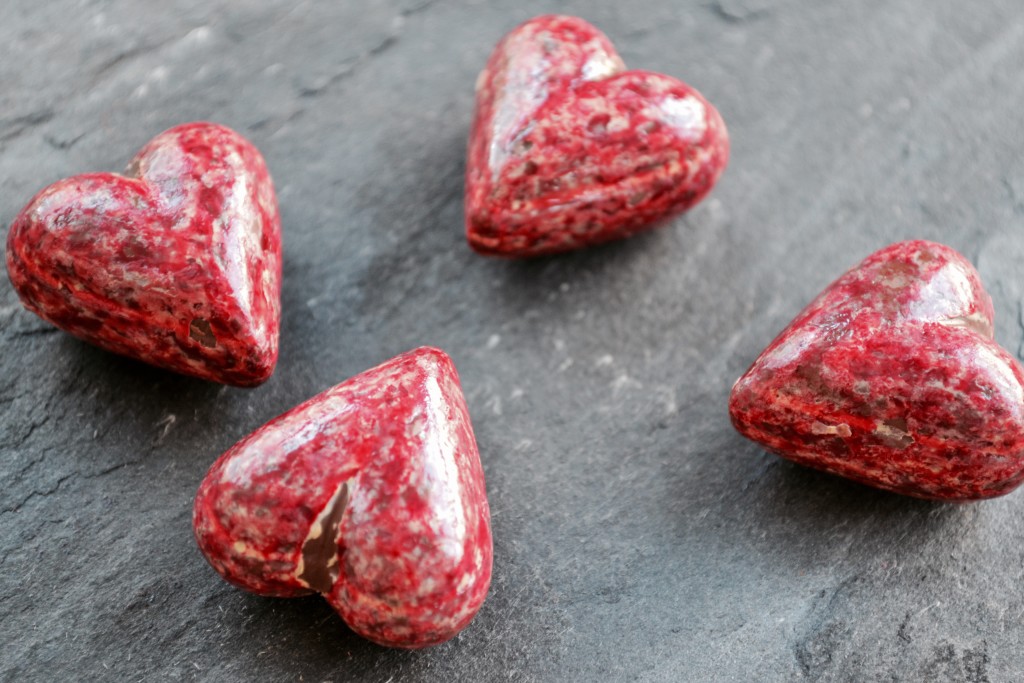 …he just might ask you to marry him. At least that's how it happened with us. Ok, now a marriage proposal may not come as a result of just any pancakes, but these were oatmeal pancakes. Oatmeal honey pancakes. Alright, so maybe that's not entirely the reason that I got a ring, but my husband, Ed says he's pretty sure these flapjacks definitely cinched the deal.
For me, it's difficult to put any pancakes above the crispy, buttermilk, plate-sized discs that you get from a diner. Those are just beyond reproach–especially since despite how I've tried, I cannot duplicate that crispy exterior that comes as a result of a professional kitchen griddle–and a lot of butter. This recipe is a close second for me–for Ed, it tops his charts. These hearty, healthy hotcakes are slightly sweet with a hint of spice–it's like your favorite oatmeal cookie showed up for breakfast. Ed doesn't need it to be breakfast time to enjoy them: I've even seen him sneaking these as a midnight snack.
The first time I made them for him was fifteen years ago. I found the recipe years prior in my Better Homes and Gardens—Pancakes & Toppings cookbook and  I've been making them ever since. I usually save them for special occasions–mostly to show my guy some love and to ensure he never gets bored with eating them. If these pancakes were my in, I have to make sure I stay in.
Tomorrow is Valentine's Day. Most people would be thinking about flowers, jewelry, chocolates, and possibly a large stuffed animal holding a heart for their significant other.  At our house, honey oatmeal pancakes are the gift that Ed looks forward to. While preparing for this post, I've made them twice this week–Ed is beside himself.  Try these for a special Valentine's Day breakfast—or for breakfast any day—Valentine not required.  Happy February 14th!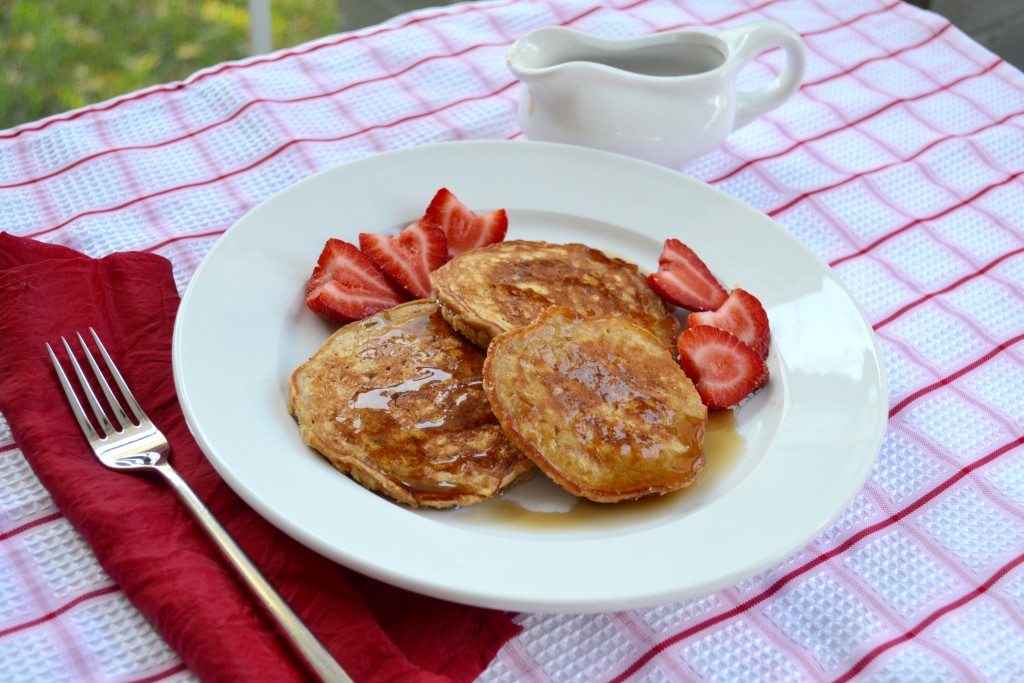 SWEETHEART HONEY OATMEAL PANCAKES
Extras–if you have them–can be frozen. Just pop them in the toaster to warm them up.
1/2 cup whole wheat flour
2 Tablespoons brown sugar
1 teaspoon baking powder
1/2 teaspoon salt
1/4 teaspoon ground cinnamon
1/4 teaspoon ground nutmeg
1 1/4 cup quick-cooking rolled oats
1 1/4 cup milk (I use almond milk)
2 eggs, slightly beaten
3 Tablespoons butter or vegan butter spread, melted
2 Tablespoons honey
1 teaspoon pure vanilla extract
Pure maple syrup, for serving
Combine oats and milk in a medium bowl. Stir to combine and allow to sit for 10 minutes.
Whisk together the flour, brown sugar, baking powder, salt, cinnamon and nutmeg in a large bowl.
Add eggs, melted butter, honey and vanilla to oat mixture. Mix well to combine. Pour wet ingredients into dry ingredients. Stir until ingredients just come together and you don't see any more flour.
Heat skillet or griddle over medium heat. Lightly grease pan and pour 1/4 cup of batter per pancake onto griddle. Pancakes will be ready to flip once bubbles appear on the surface and bottom side is browned, 1-2 minutes. Flip pancakes quickly to other side and cook for 1-2 minutes more.
Serve immediately with pure maple syrup and/or fruit.
Makes about 12.