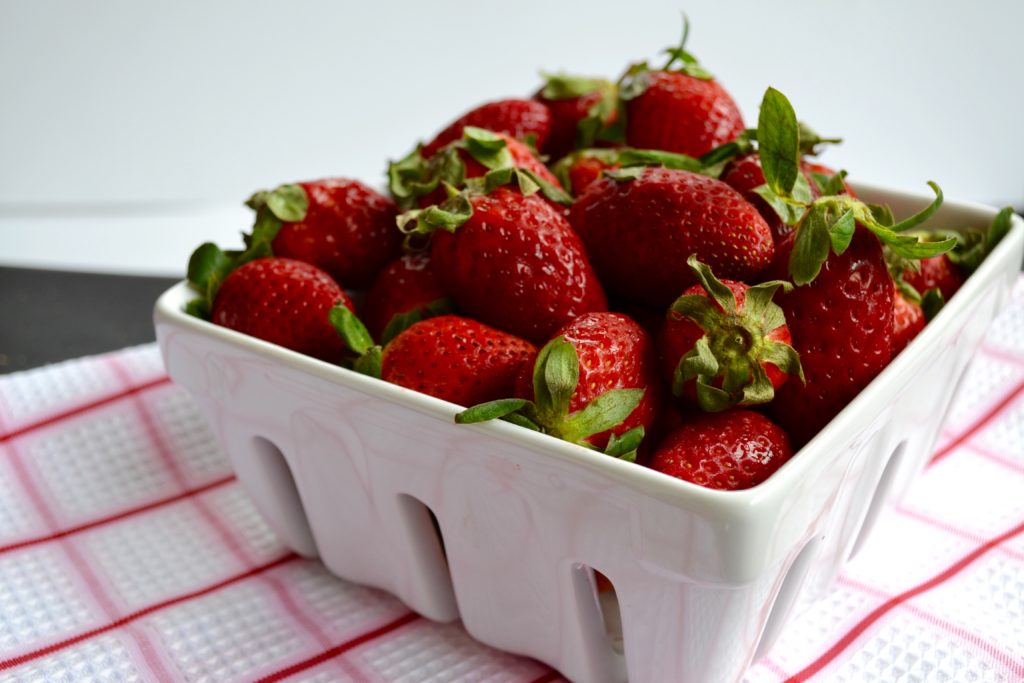 Growing up in Pittsburgh, strawberries were a big treat in the summer. Their season was short, but when it hit, I would gorge myself– a small bowl of sugar always sat alongside my berries for lots of double-dipping. When I was ten, we moved to Florida and I noticed something strange: strawberries peaked in the middle of winter here. Florida winter is hardly winter at all, and apparently, it is the perfect weather for growing strawberries. Now, at the peak of summer, berries from California are in season: two strawberry seasons each year? Yes, please…
As the seasons wind down—whether it be in March for the Florida crop or in July from the other coast—the prices begins to fall: a container of organic strawberries will only cost $3.00, instead of $7.00. I usually ride out those last few pints with the 3-S's: smoothies, shakes, and shortcakes. This year I wanted my berries to last long past their departure at the market; the best way to prepare fresh produce for the long haul is jam.
This is my first venture into the jam-making department. And although I have all of the supplies I need for proper canning, I don't want all of the sterilization fuss: the summer is busy and I just don't have that kind of time. So, I'm going to refrigerate some of the batch for the short term and freeze the rest for the down the road: no boiling water or tongs needed.  Throwing another experimental factor into the mix is the use of chia seeds as the thickener for the jam–instead of pectin. My hope is that this will be the easiest. jam. ever.
Chia seeds have been around for thousands of years, dating back to the ancient Aztecs. In our modern day society, we remember them as the seeds that grew into hair on a terracotta head—I don't have to remind you of the song, do I? Chia have been reintroduced to the world not only as a crunchy topping and superfood protein source for smoothie bowls, snacks and salads, but also as a thickener: once exposed to a liquid they turn into tiny little gelatinous beads. These seeds are a vegetarian-friendly alternative to gelatin that can be used to thicken hot or cold liquids: no babysitting required.
When it comes to sweetening this jam, I'm going old school: white granulated sugar. Nearly everything else I make these days uses maple syrup, coconut palm sugar, or honey. In general, I try to stay away from refined cane sugar, but you know what? In the case of strawberries, there is no better complement, and it gives me those warm fuzzy memories of dipping every last bit of berry into my sugar bowl.
Time is ticking, so stock up on those strawberries while you still can. Freeze them if you must; (thawed) frozen berries can be used if you are craving fresh jam in the dead of winter. No matter when you choose to make it, this recipe is about as easy as it comes. The sugar allows the berries to release their juices and then they are cooked down until soft. The mixture is mashed to get a more even texture and the chia seeds are added to thicken the lot. Refrigerate or freeze. That's all there is to it. Zero intimidation factor. If strawberries aren't your jam, then try this recipe with your favorite fruit and let the chia seeds do all the work.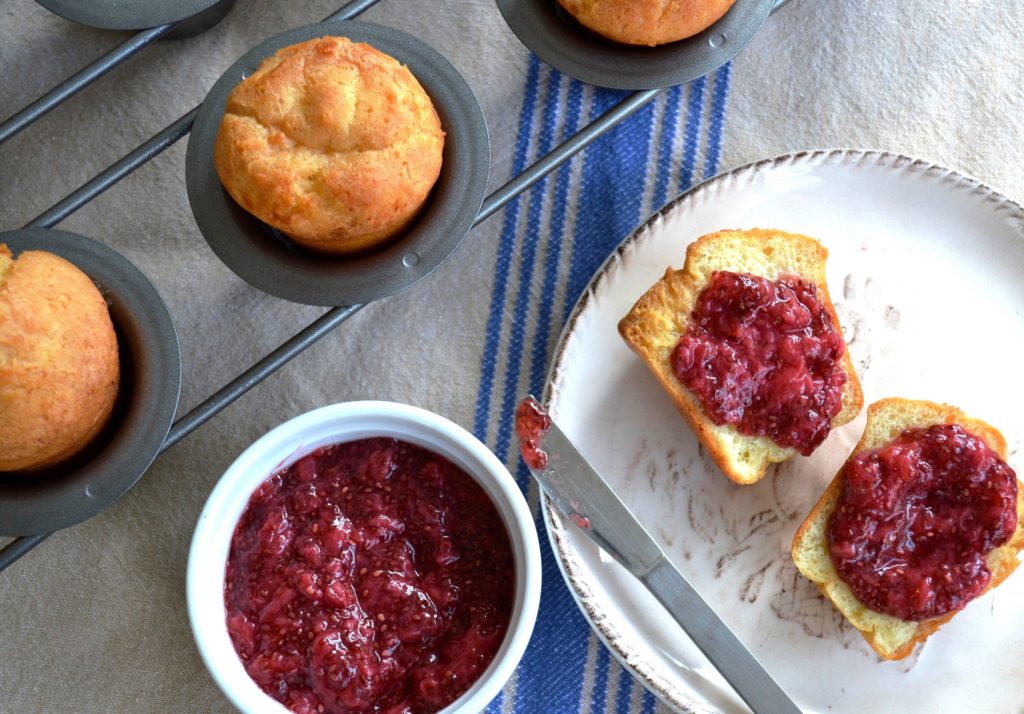 STRAWBERRY CHIA JAM
Fresh and sweet with lots of texture, this strawberry jam will become your new favorite–and it couldn't be easier to make.
4 cups (about 2 – 16 oz containers) strawberries, hulled and sliced
2 Tablespoons granulated sugar
3 Tablespoons chia seeds
Mix berries and sugar in medium pot; allow to macerate for 15 minutes. Turn on heat to medium. Allow to cook for 10 minutes. Turn down heat to low and simmer uncovered for 20 minutes. Mash strawberries with a potato masher or the back of a wooden spoon. Remove from heat and stir in chia seeds. Stir well to cover seeds. Allow to sit until cool.
Refrigerate in an airtight container or freeze in freezable glass jars.
Makes about 2 cups.