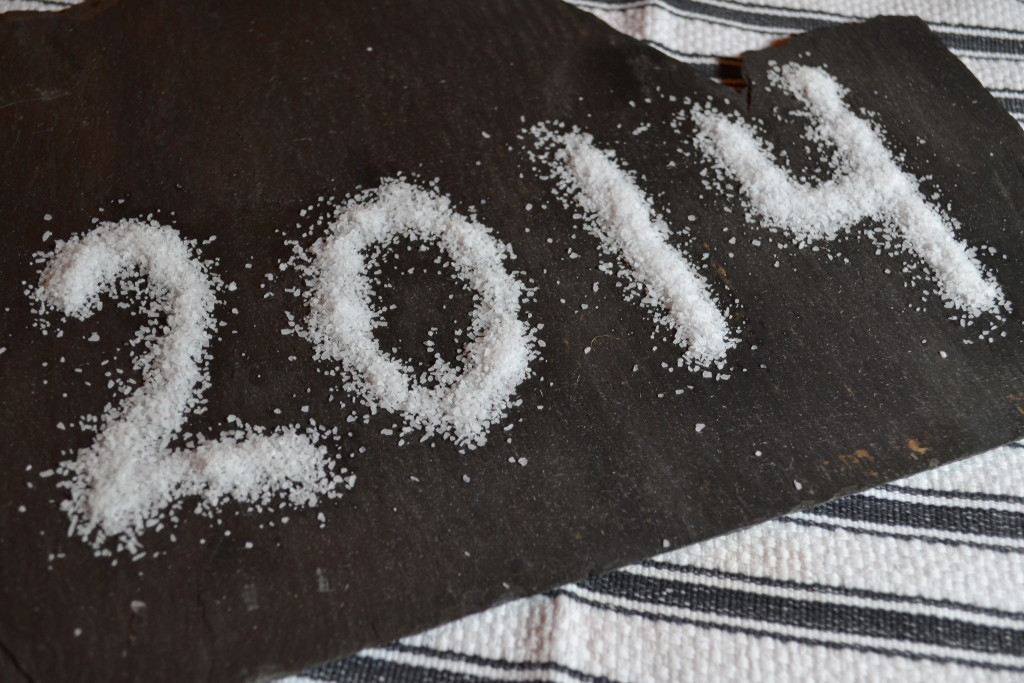 As I sit here in the middle of the night, I look at the Christmas decorations still adorning my living room–my tree would still be lit if the clock didn't read 1:00am.  Although it is now the fifth day of the new year, I am still reveling a bit in the holiday season and reflecting on the year that has so swiftly passed us by.
2014 has been one of our busiest years with several major milestones along the way: my son started Kindergarten, my sister got married, I started a blog, and I turned 40—gasp! All of these notable life events have made me realize how quickly time passes and it only seems to pick up speed the older we get. It has made me want to relish each day more and try to quiet my busy brain enough so that I don't miss a thing. Envisioning this blog and actually putting it into motion reminds me that you are never too old to try something new and the notion of reinventing yourself doesn't have an age limit.
The past 12 months have been full of travel–our most trips ever in one year. We visited Pine Mountain, Pittsburgh, Orlando x 3, Pensacola, San Francisco, Philadelphia/New Jersey, and St Augustine. While I love to travel, that was even a lot for me in a 12 month span. With most of our trips involving family and friends, it's impossible to pick my "best" trip of the year–they all were the best in their own right. 2015 will not have nearly as many destinations in store for us–and that's okay.  I look forward to the new places we will discover, the old favorites we will revisit, and the food that awaits us at each stop.
I can't wait to see which books will make it to my "Read" list in 2015. I will never whittle down my "To-Read" list to a manageable number because I always seem to be adding more than I remove. Between novels, cookbooks, and food magazines, it seems that there are always pages between my fingers. With so much of this year's time spent writing and learning about this blogging business, the number of books I read was significantly lower than usual–it's a trade-off. Finding balance has always been a challenge for me and my new blogging endeavor will require me to regroup and "rebalance" for the New Year–hopefully, with more time allotted for reading.
I have found some pretty fantastic books and recipes this year all in the name of food "research".
Here are my "Favorites" of 2014:
Favorite Food Magazine: Bon Appétit
Favorite Non-Food Book:  Hollow City by Ransom Riggs
Favorite Cookbook:  The Back in the Day Bakery Cookbook by Cheryl and Griffith Day
Favorite Local Restaurant: Ulele, Tampa FL
Favorite Recipe (savory): Butter Roasted Tomato Sauce…post to follow
Favorite Recipe (sweet): Julia's Banana Bread…post to follow
Favorite Food Blog: Love and Lemons
I don't make New Year's resolutions because I rarely stick to them. I haven't even thought through my goals for 2015–all in good time. In the meantime, Wolfgang Puck's famous quote just about sums it up for me, but I'm going to make it one better: "Live, Love, Write, Eat".
Happy New Year!