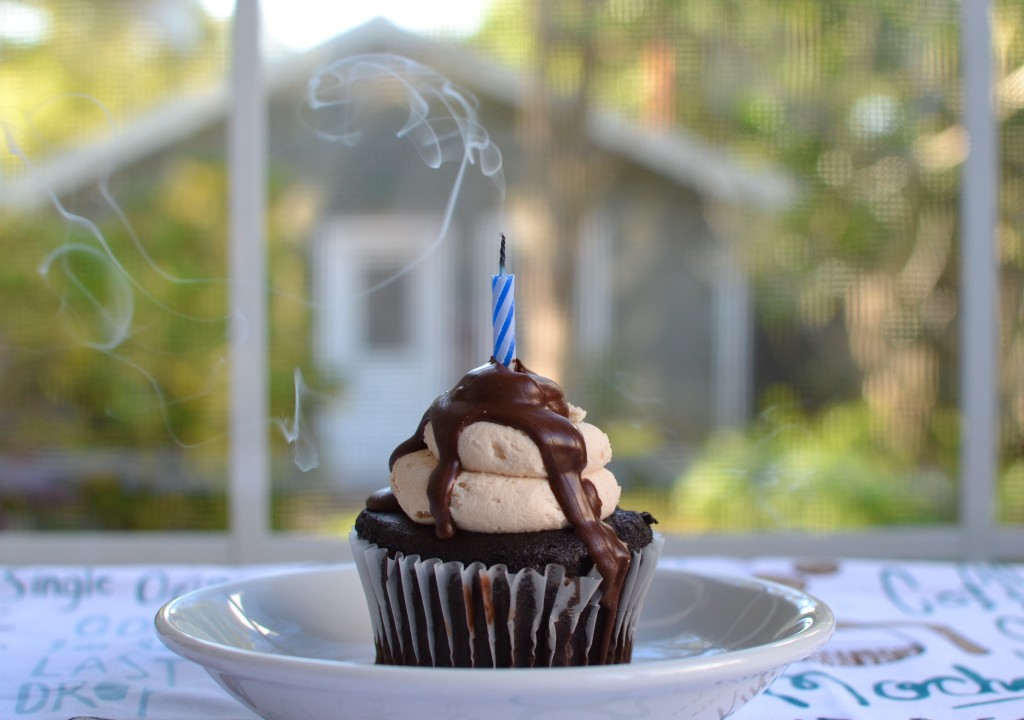 Well, friends, here we are again; I am two days away from taking down my Christmas decorations: that officially marks the end of yet another year. While 2015 had its challenges, it was also full of some pretty great stuff.
One of the most exciting things this year got lost in the chaos of the holiday season; my blog celebrated its one year anniversary on November 18th! Happy Birthday MVT! Putting myself out there and creating this blog was such a personal leap for me. I knew I wanted to start something where I could chit-chat about food, but then I got stuck. It took over a year of brainstorming ideas and then finally working up enough courage to begin a blog; it's hard to believe that now another year has passed since I hit "publish" on my very first post! I hope you all have enjoyed reading it as much as I have loved writing it!
Other things that happened in 2015…we all turned another year older and I am officially now in my forties–yikes! Ed and I–and a few hundred other locals–spent our Valentine's Day running through the streets of St. Petersburg in our underwear! Talk about putting yourself out there! It was all in the name of Neurofibromatosis (NF) awareness, a cause very near to our hearts. We'll be doing it again in 2016–hence the need for goal #2 below! When school began in the fall, my son, Everett, started first grade…time is flying by too fast! He finally agreed to return to playing baseball after an almost two-year hiatus; it was so fun seeing him back on the field! On the social media front, I really fell for Instagram during my annual Labor Day trip to Pennsylvania; it made me realize how much I love taking pictures of my favorite things: food, travel and art.
A year would not be complete for us without some traveling; this year we chose more destinations that kept us closer to home. Some cities were home to friends, some to family, and some were just a getaway for the three of us. The one thing they all had in common was the amazing eats in each town. Our stops included Washington DC, St. Augustine, Pensacola, Apalachicola, Thomasville GA, Vero Beach, Gettysburg, Downingtown PA and Lancaster. Where will 2016 take us??
Let's talk New Year's resolutions. I typically don't make them. It's not only because I have a hard time keeping them, but also because the word resolution has such a negative connotation; it sounds like a punishment. Let's just call them goals. I've made many goals for myself in the upcoming year; let's see how many I can pull off:
1.  Become a better planner–I'm beginning to loathe procrastination.
2.  Exercise more–my jeans are getting tight; enough said.
3.  Read more–I only read five books in 2015: FIVE! So disappointing…
4.  Figure out the manual settings on my camera–tricky business…
5.  Kitchen renovation–I need storage!
6.  Write more restaurant reviews on blog–I eat out all the time; why am I not writing about it more?
7.  Write more travel posts on blog–I travel a lot; why am I not writing about it more?
8.  Waste less food–see goal #1.
I am thinking that if I can just get a system down for goal #1, numbers 2-8 should fall right into place. My planner is ready to go. I've got my favorite pen. Taking pen to paper helps me commit more to memory. Will it work?? I'll keep you posted…
Here is my annual list of "Favorites" for 2015:
Favorite Food Magazine – Bon Appétit
Favorite Non-Food Book – The Little Paris Bookshop by Nina George
Favorite Cookbook – Brunch at Bobby's by Bobby Flay
Favorite Local Restaurant – La V
Favorite Savory Recipe of 2015 – Blender Gazpacho
Favorite Sweet Recipe of 2015 – Almond Butter Cookies
A new year is a chance for a fresh start: a chance to do things better and change what needs changing. Take time for yourself, do something you love and spend time with those you care about–life is too short to compromise on anything else. I visited the Dali museum the other day and just stood and stared at the "wishes" tied to the wishing tree in the courtyard: each one represented something different. What are your wishes for 2016? My wishes for you in this upcoming year are of health, happiness and good food! Welcome 2016!