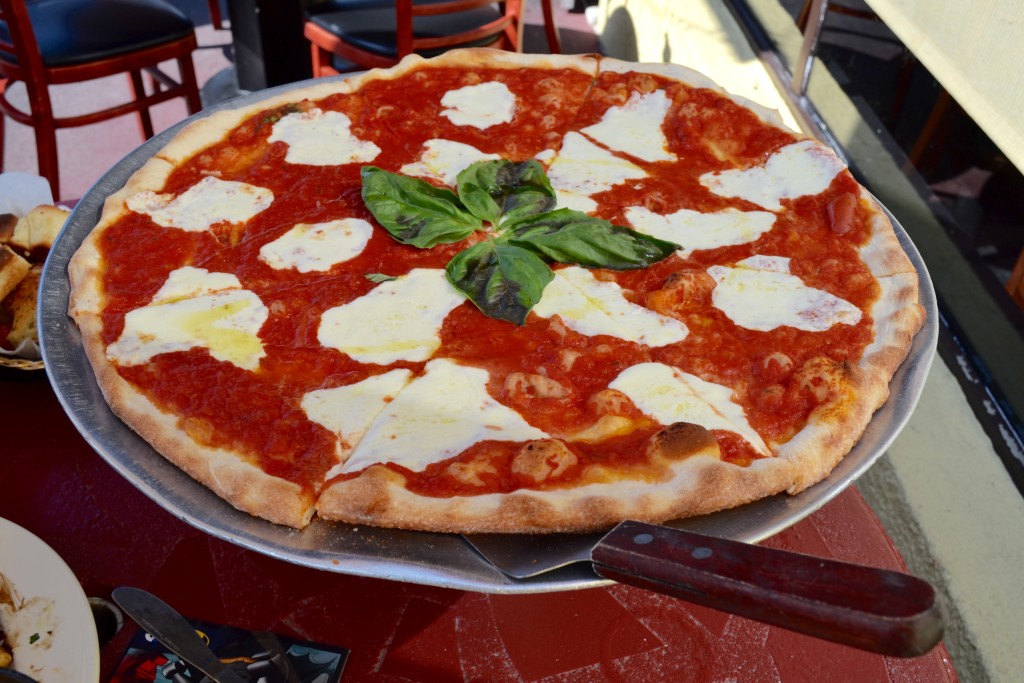 Simple. Fresh. Honest. Humble.  These four words summarize the food that my husband, Ed, and I ate on every leg of our journey through Italy 14 years ago. We hit seven cities in ten days. Our tour gave us so many culinary firsts and "bests": from the potato focaccia in Cinque Terre; to a foot-long calzone in Rome; to my first aglio y olio pasta in Sorrento; to our grilled, fresh mozzarella in Capri; to the crunchy, cheesy, sweet sfogliatella in Naples; to our daily breakfast of little toasts with jam alongside the best coffee on the planet; and finally, to our multi-daily trips for gelato. These food memories are still fresh on my palate and despite the years that have passed, I can recall all of them vividly. Ed and I are always on a quest to find these items again stateside, just to see if anyone can match what we found in Italy so long ago.
There is one additional item that has had the most lasting impression on the two of us: the pizza we had in Naples. Our first bite of Margherita pizza at L'Antica Pizzeria da Michele was like no other I had had before. The crust was so thin and crisp; one person could easily eat an entire twelve-inch pizza. A scant amount of fresh tomato sauce was spread so thinly that you could still see the crust underneath. Fresh mozzarella cheese was sparsely placed and used as a topping as opposed to a covering—the other version offered had no cheese at all and was topped with a few strategically-placed basil leaves. After many years, many mediocre renditions, and a few winners along the way, we finally found a place in our own backyard that is a close second to our Neapolitan favorite; the restaurant is Tuttorosso Pizzeria Napoletana. How have we not found this place sooner?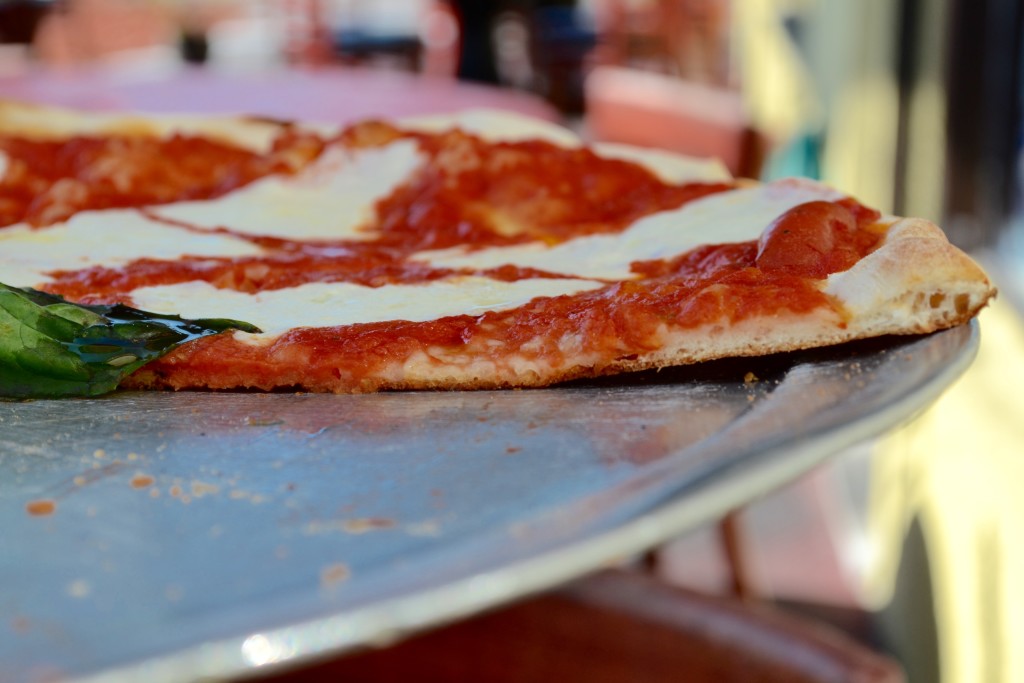 Tuttorosso is an unassuming restaurant in St. Pete Beach—if you blink, you could miss it, and that would be bad. Tuttorosso embodies those four aforementioned words: simple, fresh, honest, humble. I love that each time we have visited, the staff is very warm and welcoming. The Italian guy making the pizzas, although he looks very serious, seems like the kind of person that would welcome you into his home for a slice of his homemade pie. And, for the record, you definitely want a piece of his pizza—thin crust, fresh sauce, minimal cheese and those haphazard basil leaves—it is just as I remembered it.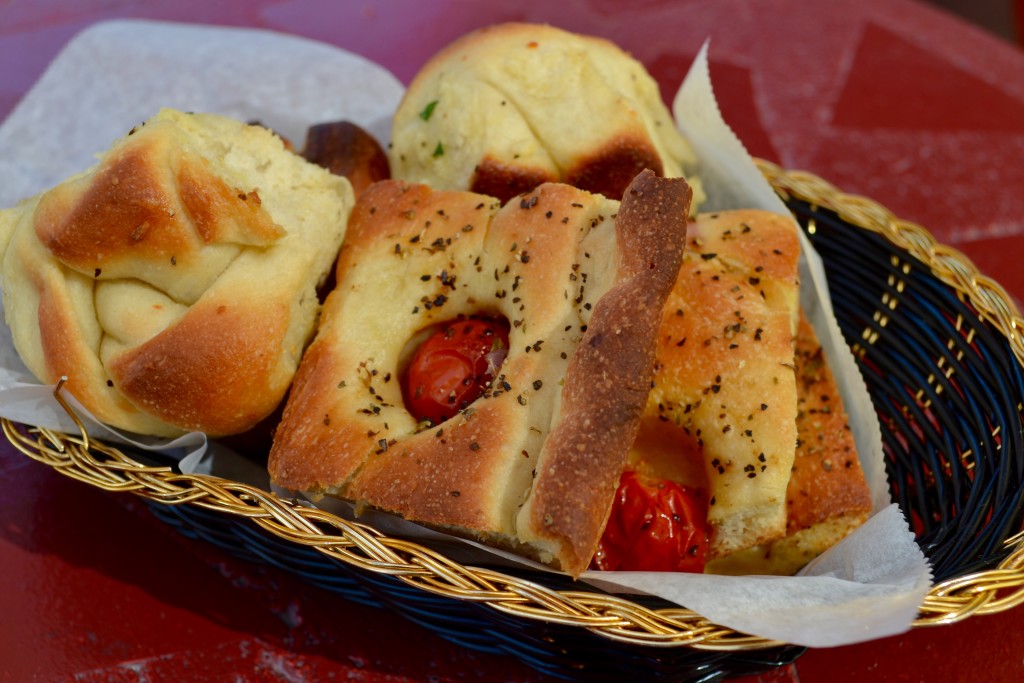 Pizza is not the only thing that Tuttorosso has going for it. This place is especially great for vegetarians: they offer so much more than just spaghetti. Vegetarian-friendly stuffed pastas, calzones, fresh baked breads with tomato dipping sauce, antipasto vegetariano that overflows with roasted veggies, and bruschettona with super-fresh tomatoes are the highlights for you herbivores out there.
If you are looking for a unique pizza and authentic Italian dining experience, Tuttorosso Pizzeria is definitely making it count!
Tuttorosso Pizzeria Napoletana is located at 7863 Blind Pass Rd, St Pete Beach, FL 33706.