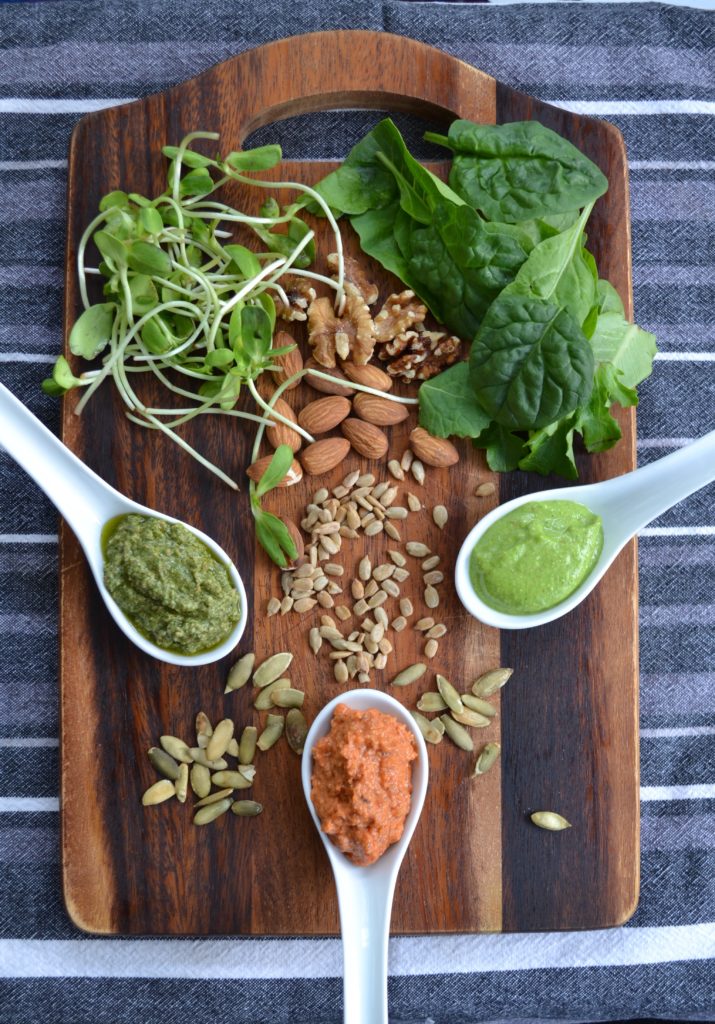 Pesto was never on my radar. I was always a red sauce kind of girl…until I found a recipe for lemon spaghetti. With those two in my life, my pasta didn't need any other options. I wasn't completely ignorant: I had tried pesto a couple of times before, but only at restaurants; and honestly, while I like basil, I didn't really enjoy an entire meal of it.
The one time I did venture out to buy pesto from the grocery store, I was not expecting what I found. Inside the container was an unemulisified mingling of dark green–nearly black–basil suspended in a layer of oil. That hallmark intense, kelly green color of homemade pesto was missing—it did not look appetizing. Despite its questionable appearance, I had to taste it; not surprisingly, the flavor was lackluster at best and the oiliness was overwhelming—I can't believe I actually ate it. This solidified the case that pesto need not be in my repertoire.
Once I started my blog, daily food research brought me to videos all over social media about making fresh pesto. Not only did it look super simple to make, but the classic basil/pine nut duo no longer seemed to be the default combination: kale, spinach, parsley, and various nuts and seeds were taking center stage. All of those options opened a creative door for me; it was time to break out the Cuisinart.