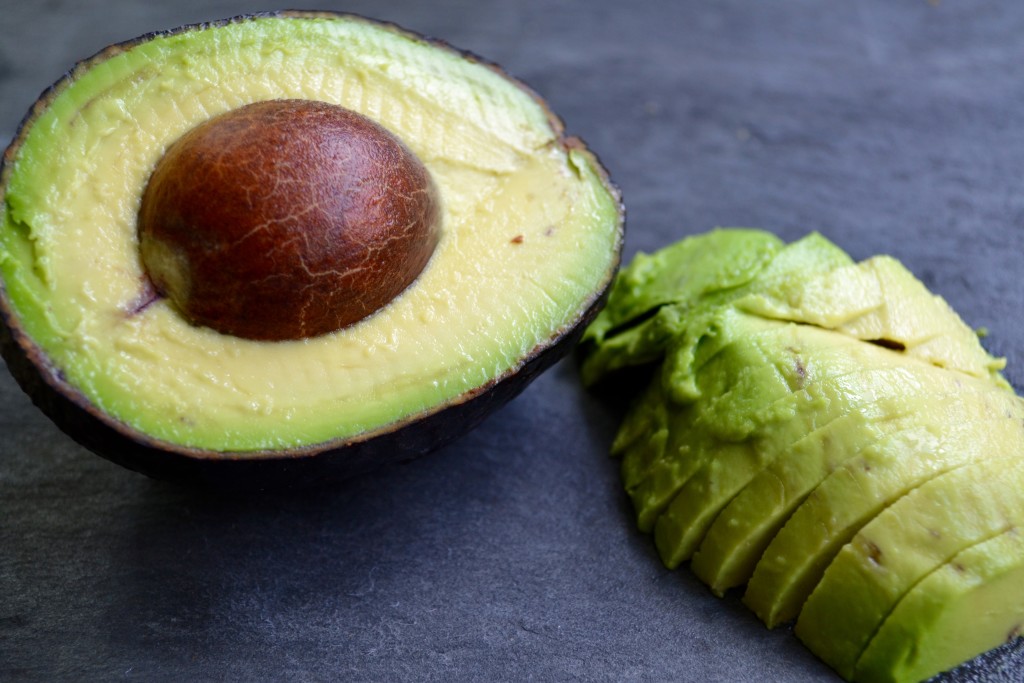 Avocados are one of the new superfoods. That's all fine and good, but about this time five years ago, you could have told me that eating an avocado magically turns you into a supermodel and I still wouldn't have touched one. I never saw an avocado enter the house when I was growing up: it just wasn't something we ate. So, it wasn't until college that I had my first formal introduction courtesy of my best friend who loved guacamole. She smeared it on all things Mexican–and back then, we ate a lot of Mexican food–it grossed me out every time. I refused to even try it.  I eventually did try it, but I stuck to my guns–yuck! As adventurous as I was with food back then, I just couldn't get on board the avocado train and I had no rational reason why. In retrospect, it's funny: I would eat octopus, but avocados were a no-no.
As I started to come around–which was only a few years ago–I would eat them as long as they were buried in whatever it was I was eating: tacos and sushi were the best for hiding. Now that I don't have to resort to concealment, my favorite way of eating avocados is ordering guacamole from a restaurant that prepares it fresh tableside. I love seeing all of the fresh ingredients coming together in a giant molcajete–you know, that bowl that looks like a pestle made of lava rock–and piling that stuff onto fresh tortilla chips. It could easily be a meal for me. How's that for an avocado 180?
One of the first things I learned about avocados is that they are a bit temperamental. They seem to take forever to hit their peak, ripen when you least expect it and pass their prime even faster. So you have to be ready at a moment's notice to eat your avocados or you will miss your window. So that you don't miss out, here's how to tell if your avocado is ripe: give a gentle squeeze. If it gives slightly to your pressure, then it's ready! No matter which variety you choose, avocados begin to brown as soon as the exposed flesh hits the air, so have some citrus juice ready to splash on to stop the browning process.
Here in Florida, there are two varieties of avocados readily available. Haas avocados are the variety most people think of: they are the ones with the green, bumpy skin that turns black as the fruit ripens. The second variety is the Florida avocado–they are considerably larger and have bright green, smooth skin that always remains green. If you opt for the latter for any of the following recipes, simply cut the avocado amount in half.
Avocados are versatile and I'm always looking for new ways to use them. They have found their way into my cooking repertoire as a required ingredient in my Tortilla Soup and as a garnish for my Gazpacho. I use them when I make anything Mexican and I like pairing them with eggs. I'm sharing my favorite avocado recipes with you today: homemade guacamole, avocado toast and avocado milkshakes.
My guacamole recipe was born out of urgency–my avocado was finally ripe and I only had the barest essentials available at the time. When you think of traditional guac, you think tomatoes, cilantro, onions, lime and avocado; on that particular day, I only had a lime and an avocado. From those two staple ingredients, my Purist's Guacamole was created–mash them up with a dash of smoked paprika and some salt and pepper and you are on your way to the easiest guacamole, ever.
Avocado toast seems to be all the rage now. It's a simple snack, or even a meal, that is customizable and tasty. Initially, the thought of mayonnaise and avocado on toast sounded a bit bizarre to me, but the creaminess and bite from the mayo really enhance the flavor of the avocado. The toast gives it a nice crunch. The citrus juice brightens the flavor of the avocado and prevents it from browning. The salt is a necessity to bring it all together–I like to use fleur de sel or kosher salt for an added crunch. If you want to kick it up a bit, adding some hot sauce, crushed red pepper, or cayenne is a nice touch. Feel free to omit if you can't take the heat.
Now back to the milkshake, yes, you heard me right–avocado milkshake. I first saw the recipe for the Vietnamese Milkshake in an issue of Martha Stewart Living. It wasn't initially the avocado that caught my attention with this recipe, it was the sweetened condensed milk that is in it–I could eat that stuff right out of the can. Oh, wait; I actually do eat that stuff straight from the can! I first tried this recipe with the other suggested fruits–mango and papaya–then one day when I had a few avocados on hand and I just went for it! It is creamy and sweet, rich and satisfying, and refreshing on a summer's day; this drink was my segue into appreciating avocado. It is so thick and rich I usually opt to forego the straw and eat it with a spoon: its texture is similar to ice cream.
Avocados are a nutritional powerhouse: chock-full of nutrients, antioxidants, fiber, and healthy fat, it's a good fruit to get to know. If you are anti-avocado like I used to be, try one of these recipes–they just might change your mind…start with the milkshake!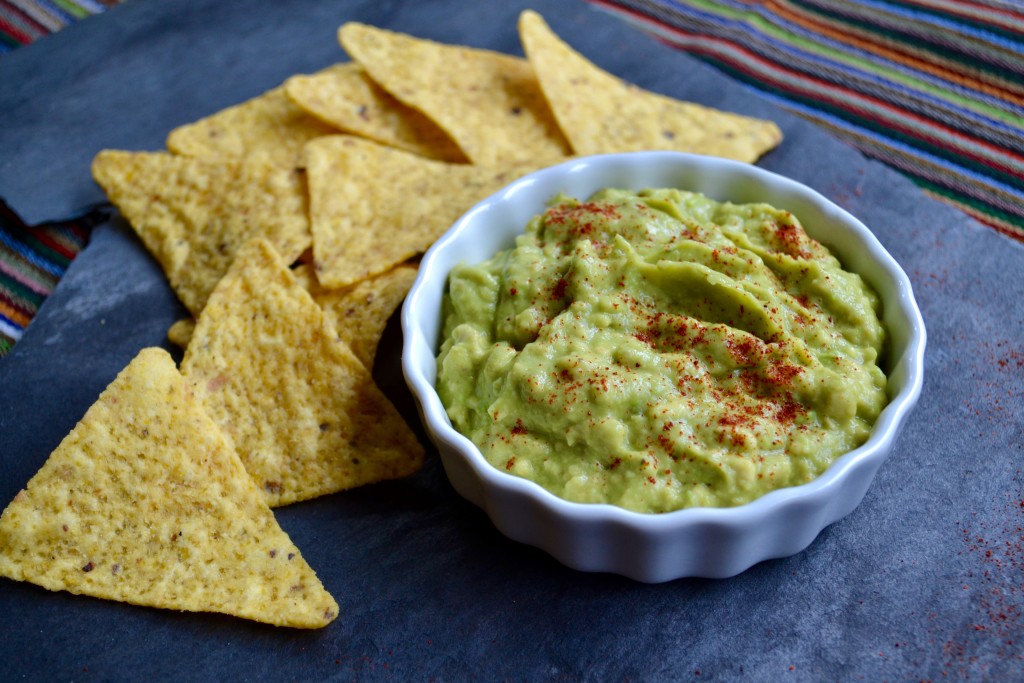 PURIST'S GUACAMOLE
This guacamole is truly as simple as it gets–five basic ingredients result in a creamier version of this popular Mexican condiment.
1 ripe Haas avocado or 1/2 Florida avocado, pitted
1/2 – 1 lime, juiced (lemon juice will work as well)
1/16 teaspoon smoked paprika
Salt and pepper, to taste
Scoop flesh from avocado and place in bowl. Begin to mash with the back of a fork. When small chunks remain, add lime juice and paprika and continue to mash until smooth. Season with salt and pepper to taste and stir to combine.
Makes: 1 cup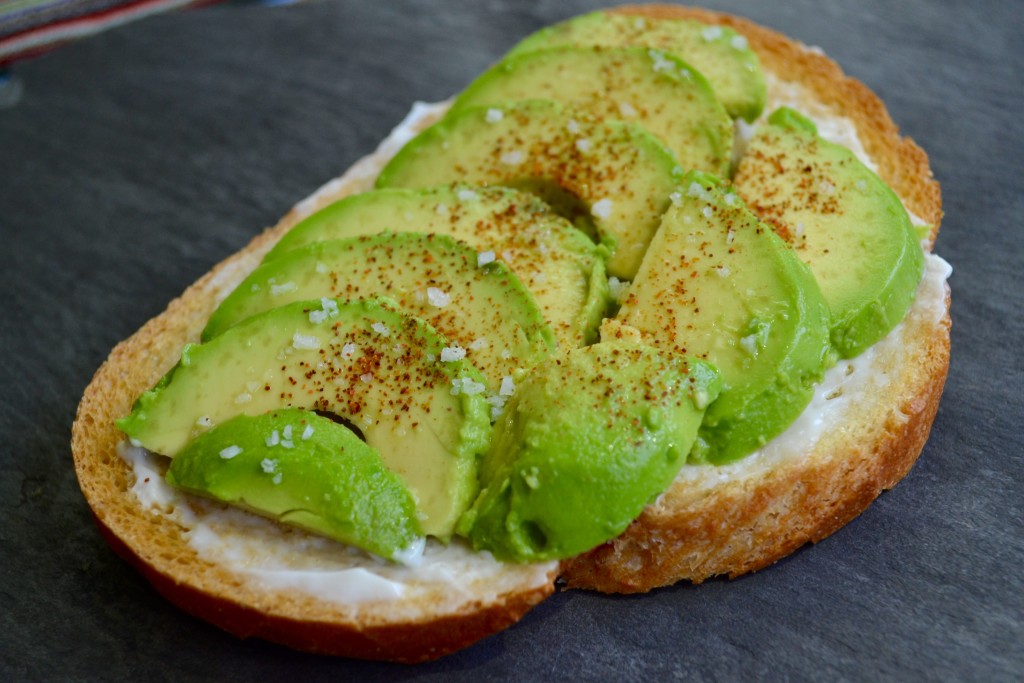 AVOCADO TOAST
This recipe is great for any meal or as a snack–I like to pair it with a bowl of soup.
1/2 -1 ripe avocado, pitted, scooped from peel, and sliced
2 pieces of your favorite bread, toasted
Mayonnaise or vegan mayonnaise
Lime or lemon juice
Fleur de sel or kosher salt
Freshly ground black pepper
Ground cayenne pepper, hot sauce or crushed red pepper flakes (optional)
Spread desired amount of mayonnaise onto each slice of toast. Layer slices of avocado atop the mayonnaise. Season with salt and pepper and cayenne/hot sauce/red pepper if using. Squeeze lime or lemon juice over the avocado to prevent browning. Enjoy!
Makes 2 open faced sandwiches.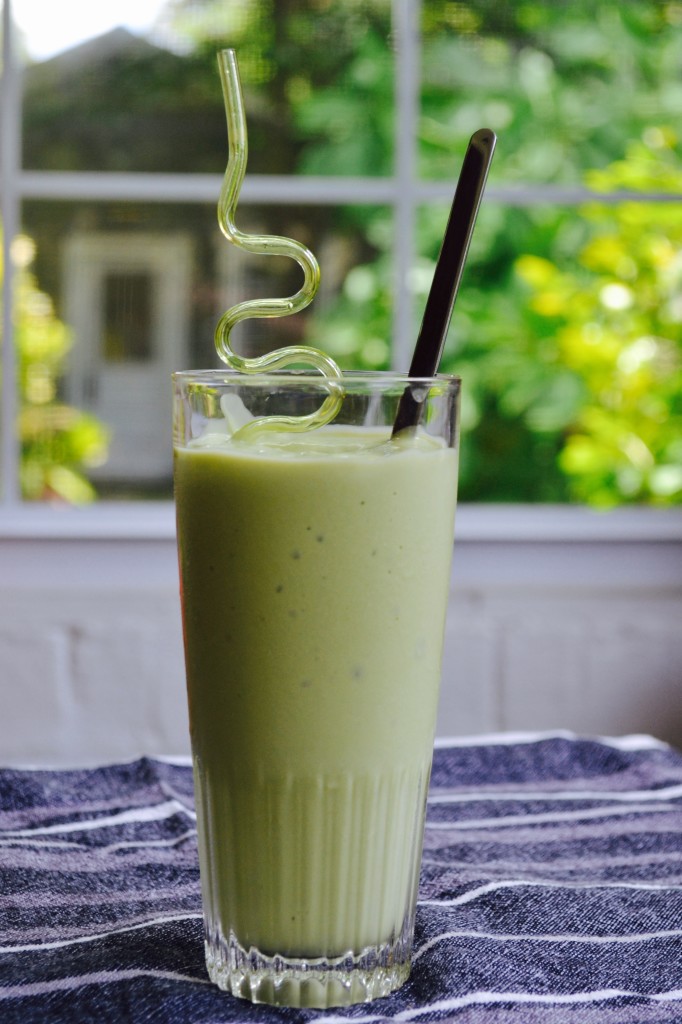 VIETNAMESE AVOCADO MILKSHAKE
Avocado in a sweet application? You bet! The flavor of this fruit is so mild, it can work in savory or sweet preparations. This milkshake doesn't rely on the traditional ice cream for its creaminess–that's where the avocado comes in.  If you are not ready for avocado, substituting mango or papaya will make for a delicious shake.
2 cups ice
2 ripe Haas avocados or 1 ripe Florida avocado
1/2 cup sweetened condensed milk
3/4 cup almond milk, plus more if needed
Add ice to blender.
Slice and pit avocado. Scoop out flesh into a blender jar.
Add remaining ingredients to blender jar in the order listed. Blend according to your blender's directions until smooth. Add more milk if milkshake is too thick.
Makes 2 servings.