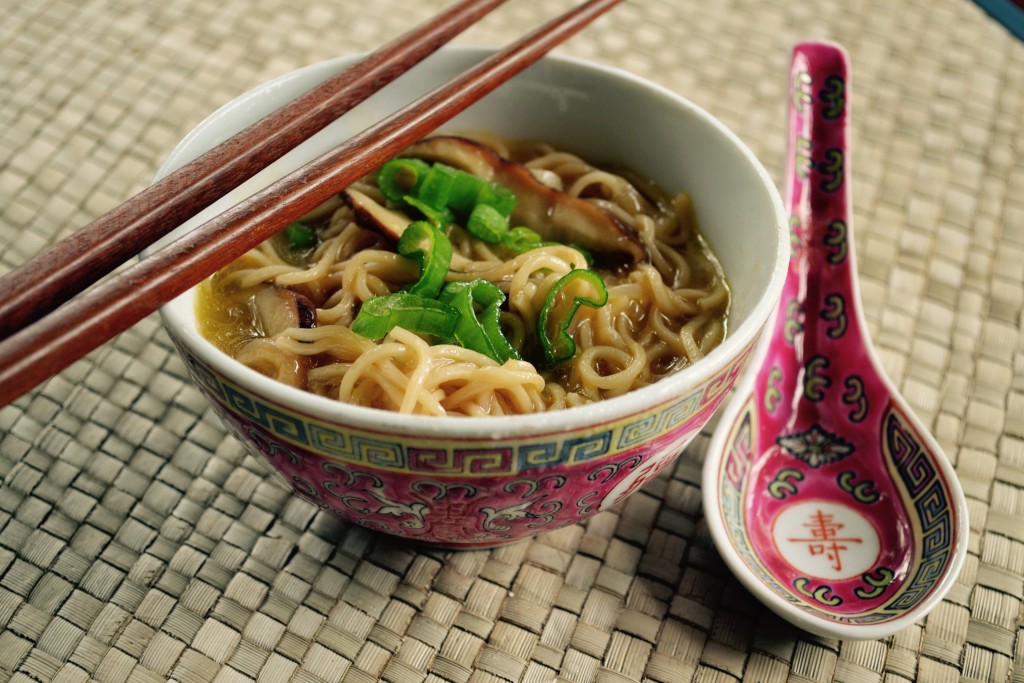 What is it about ramen that is so darn comforting? Maybe it's just the fact that you can slurp your way through an entire bowl and not be redirected once for being rude. In the world of ramen, slurping is actually considered a necessity; it helps cool the noodles down from your piping hot bowl of broth. There is a technique for properly eating ramen and this requires not only a spoon, but also chopsticks. More on that later…
Mention ramen noodles and most people think of the 5/$1.00 packages from the grocery store: a college student's mainstay. There is some concern with fact that these packets of soup cost next to nothing; it makes me seriously question their nutritional value, or lack thereof. If you reap no other benefit from this post, know that there is a big world of ramen out there and it has nothing to do with those cheap packages or Styrofoam cups of soup.
Ramen bars, some with handmade noodles, are all the rage in many cities; St Petersburg has yet to be graced with one. This makes me sad. Even more unfortunately, I have looked at some of the menus of these notable ramen bars across the globe and few of them have vegetarian versions. I get it–that pork/beef/chicken broth can be considered the essence of the ramen–but there are some folks out there who need something equally as delicious without the meatiness factor. On our recent trip to Washington DC, we found a ramen bar in Adams Morgan called Sakuramen that featured a vegetarian version of my favorite noodle-y soup. We made a pilgrimage to that neighborhood just to get some. So worth it, but truth be told…I like mine better.
I created an Asian broth a while back; I was sick and all I wanted was a big bowl of soup. Despite the fact that my pantry was down to the barest essentials, I came up with something pretty fantastic–and I swear I felt better by the next day. The garlic, ginger and onions give your immune system a big boost; it is the vegetarian equivalent of chicken soup. It is flavorful and comforting and it'll cure what ails ya'. In all these years of making this soup, how did I never think to turn it into a ramen? I found some Chinese noodles in the pantry the other night and the light bulb went on. Why were noodles an afterthought–a two-year afterthought? Well, better late than never!
The great thing about this soup is its versatility: you can add just about anything as a topping–corn, tofu, bamboo shoots, a runny egg and/or seaweed make delicious toppings for your ramen. Of course, for my carnivorous readers out there, you can top yours with roasted pork, chicken, shrimp or grilled beef. Rather than the $0.20 pack that seems to have the shelf life of Twinkies, try this homemade version. It may take more than three minutes to cook, but it is worth the time!
Check out this link for a tutorial on the proper rules of "How to Eat Ramen".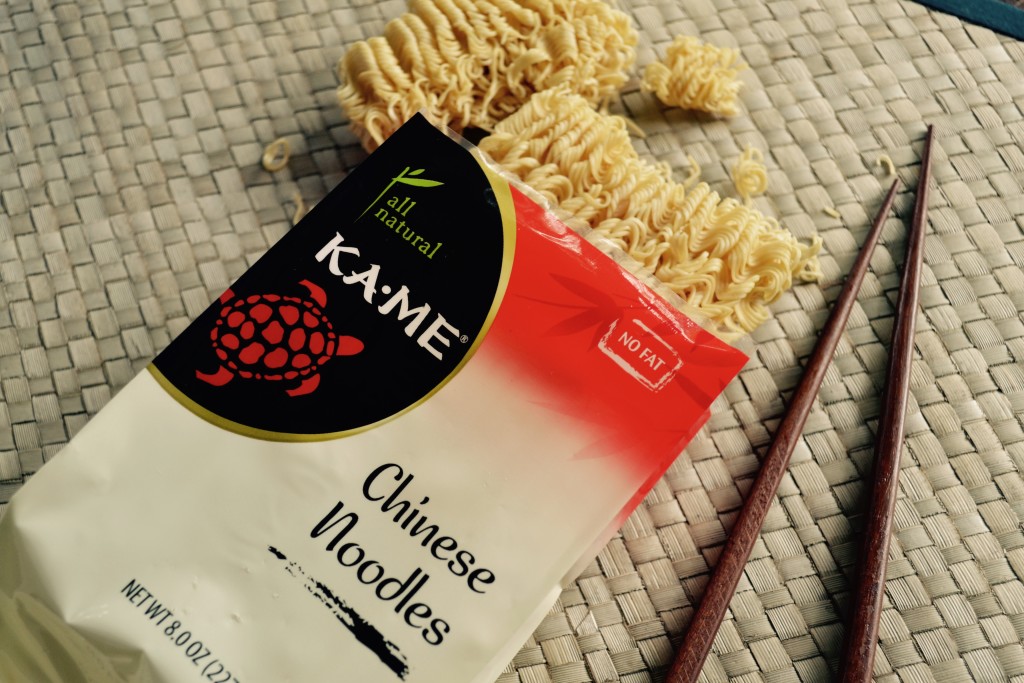 MUSHROOM RAMEN
I realize that most ramen broth is just clear broth without all of the aromatics still in it, but I actually like the texture of having it all in there. If you want your broth clear, cook the mushrooms separately; strain the boiling broth with a spider or a hand strainer prior to adding the noodles. (You still want the boiling to occur prior to straining to extract as much flavor into the broth.) Add the mushrooms into the soup at the same time as the noodles. 
2 Tablespoons neutral oil
1 1/2 cup onions, thinly sliced
2 large cloves garlic, minced
1 inch piece ginger, peeled and cut into quarters
2 (3.5 ounce) containers Shitake mushrooms, cleaned and thinly sliced, (discard stems)
2 Tablespoons soy sauce
1/2 teaspoon salt, divided
48 ounces vegetable stock
4 ounces dried Chinese noodles, broken into thirds
Sliced scallion greens for garnish
Corn, tofu, bamboo shoots, runny egg, or seaweed (optional garnishes)
Heat soup pot or Dutch oven over medium heat. Pour in oil and add onions. Stir and add 1/4 teaspoon salt. When onions begin to look translucent, add garlic and stir. Add ginger, mushrooms, and remaining salt. Stir occasionally until mushrooms have released their liquid. Pour in broth and soy sauce. Turn up heat to medium-high and bring to a boil. Add noodles and cook per package directions, about 3 minutes. Once noodles have completed cooking, simmer over low heat until ready to serve.
Prior to ladling into bowls, remove the four pieces of ginger.
Serve in deep bowls with a large spoon and chopsticks. Garnish with scallion greens and any other of your desired toppings.
Makes 6-8 servings.