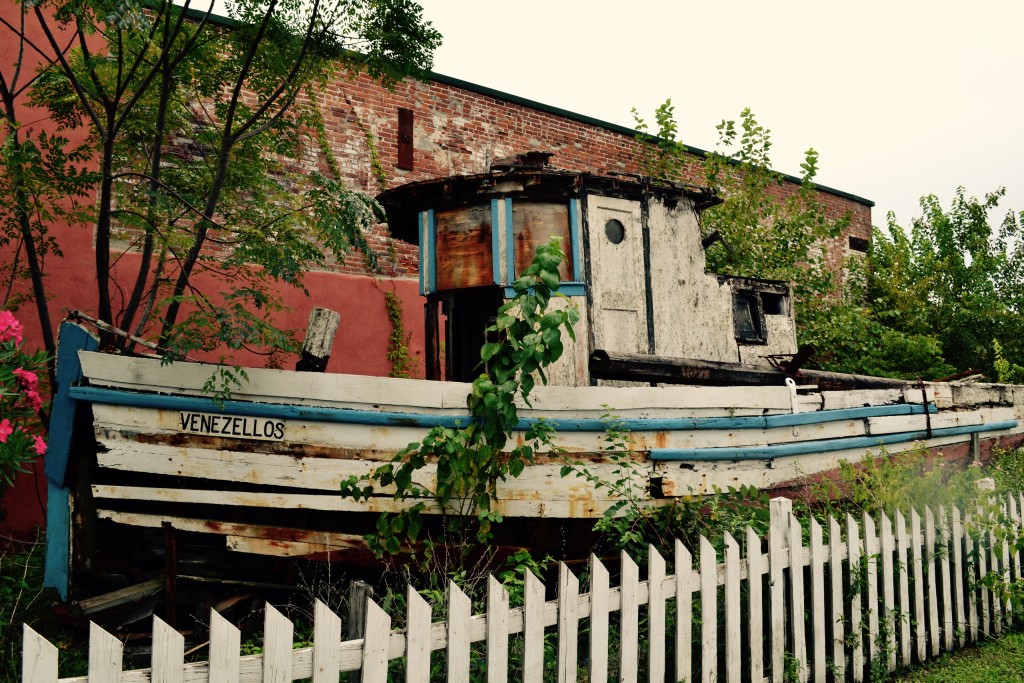 On any road trip there are two options: the direct route and the scenic one. Traveling with a seven year-old typically would necessitate the need for the former. Over the summer, while driving home from Pensacola, we opted for the latter. If you've ever driven through the panhandle via I-10, then you know that it is, by far, the most mind-numbing drive, ever. This flat, scenic-less route leaves you practically comatose after an 8-hour stint from central Florida. So, despite adding on a two-hour detour, it was refreshing to actually have something to see once we hit the Gulf Coast. After making our way through Seaside, Port Saint Joe and all points in between, we arrived at our destination: Apalachicola.
About 80 miles southwest of Tallahassee, this quaint little fishing village is nestled along the Apalachicola River. The only stoplight in town merely blinks: a testament to the minimal flow of traffic through its main thoroughfare. Buildings constructed of brick and others made of weathered wood stand in this city with the longstanding maritime history. Apalach, as the locals call it, is a mecca for my two favorite things: art and food. I can see how the rustic character of this town inspires artists and the plentiful bounty from the water inspires local chefs.
Our stop in this tiny town was for a mere 24 hours, which begged the question: How much could we fit into a day? We arrived late Sunday afternoon on Fourth of July weekend. We checked into our charming hotel and found ourselves needing dinner–quickly. And so began our culinary tour: our first stop was Up the Creek restaurant. It was within walking distance of our quarters in this sleepy town; and one of the few places that was actually open that night. Situated on the bank of the Apalachicola River, Up the Creek is a homey, casual place that served up some great local cuisine with an amazing view. Being that this town is the oyster capital of the world, trying an oyster–or a dozen–was mandatory; when in Rome, right? My son, Everett, sampled his first oyster and liked it! He was so proud that he wanted to bring his half-shell home with us as a souvenir–I agreed, until it began to smell up our hotel room. A picture would have to do! Killer conch cakes with key lime sauce were also on the menu; it was worth the splurge.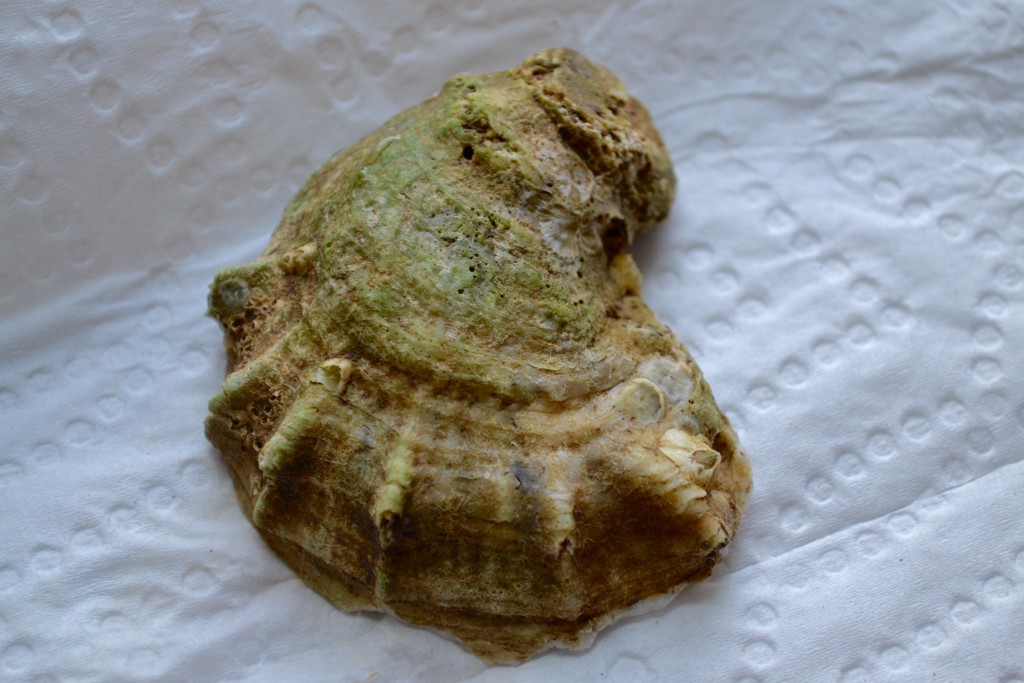 When morning came, we headed to the Wake and Bake Bread Company with visions of freshly-baked dough in our heads–sadly, they were closed. Starving–and disappointed–we wandered around the corner to find a busy spot that turned out to be the highlight of my food tour of this town. Cafe con Leche offered more pastries than you could possibly choose from, delicious coffee drinks, and a seemingly endless menu with amazing Latin food. For breakfast, we shared a black bean arepa, huevos rancheros, and a granola bowl filled with fruit, yogurt and topped with local honey. To wash it all down–a cafe con leche, of course! The food was flavorful, colorful, and the menu was very veg friendly.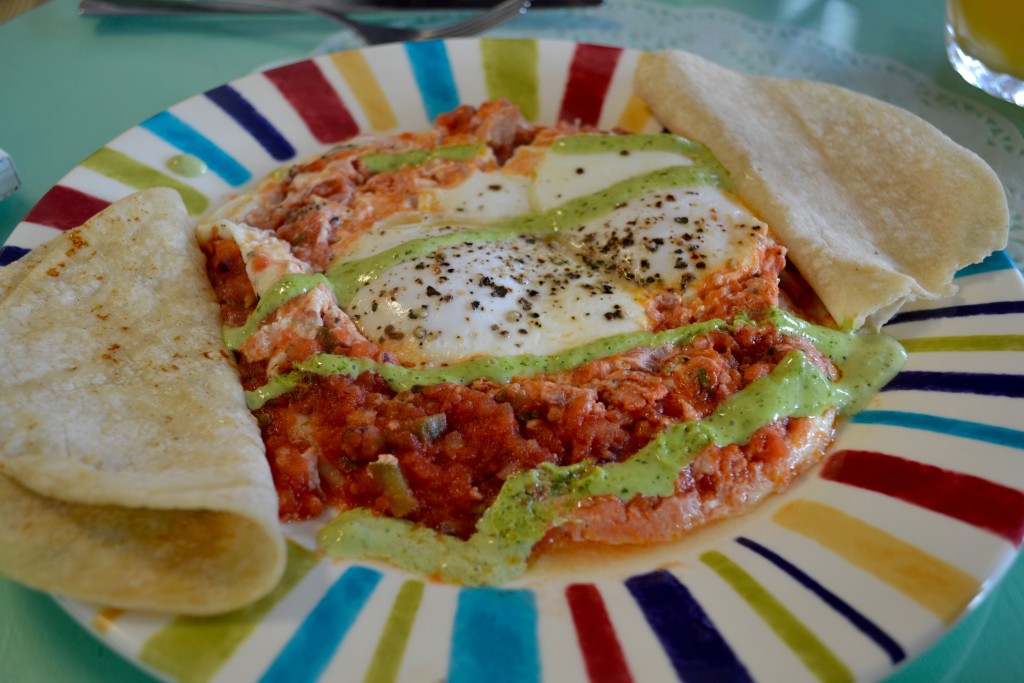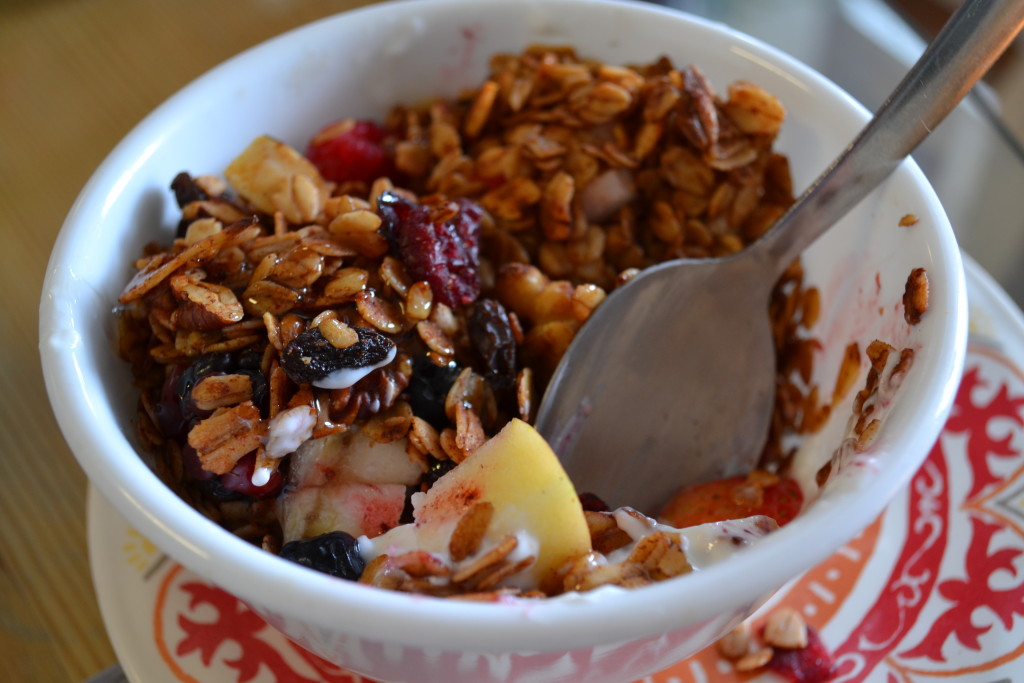 Lunch was at Owl Cafe: fried oysters, vegan jambalaya and homemade lemonade were the highlights of our lunch. This second floor cafe overlooks the shoppers down below and the river to the south. The Owl also has a tap room that we would have loved to check out, but our tour of this town was going to end before they opened for the day.
When it was time for something sweet, the Apalachicola Chocolate Company did not disappoint: with so many confections, my teeth began to ache. To go along with your chocolates, local coffee and ice cream were also served up at this great spot. Our take here was a box of handmade chocolates and the biggest "single" scoop ice cream cone that Everett has ever eaten.
No tour of a new city would be complete without checking out the local brews. Apalach is home to the Oyster City Brewing Company. After our big lunch–and dessert–we only had room for one beer; the winner was the Hooter Brown Tupelo Honey Ale. OC's brown ale was rich, but not heavy, with chocolatey notes sweetened with local Tupelo honey.
We saw Tupelo honey popping up everywhere in this town–with good reason. In addition to oysters, Apalachicola is known for being one of the few places on Earth where Tupelo honey is harvested. Tupelo trees only bloom in limited areas of the Southeast for two weeks a year, so the season is short and therefore the honey is pricy; nonetheless, it is my favorite–hands down. This particular honey is golden, almost buttery on the tongue and it never crystallizes–in theory, it could last a long time; the two-pound bottle I bought won't last past Christmas in our house.
By the time our 24-hour stay in Apalach came to an end, we had wandered through the entire city, stopped in every shop, bought a piece of art, and sampled much of the cuisine that this town is known for. Driving home from Pensacola is no short trip; this little gem of a city was the perfect halfway point on our long journey. If you find yourself traveling through the Panhandle, you could choose to visit any number of beach towns along the coast, but Apalachicola is a special place that takes you back to a simpler time; it's worth going off the beaten path for.