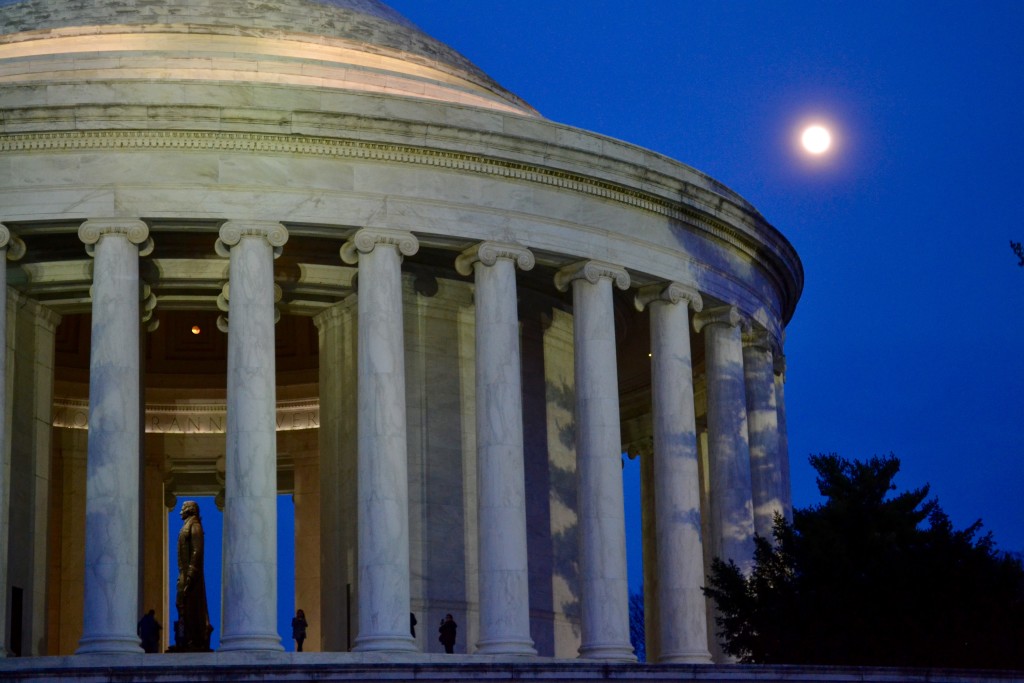 We spent our Spring Break in Washington DC. We arrived at the tail-end of winter with 40-degree highs and in the course of six days we watched the spring usher itself in with blooming daffodils and 70-degree days. Those six full days were spent touring, hoping to see some cherry blossoms bloom, and eating–boy, did we eat! Nowadays, the way we eat when we travel has changed a bit. We aren't always seeking out the most famous restaurants with the most famous chefs as much; now it is more about finding good, simple food that the locals love. When we travel, we have a rule: no chains–or rather, no chains that we have at home. This rule is not a problem in DC; every corner has something new and exciting.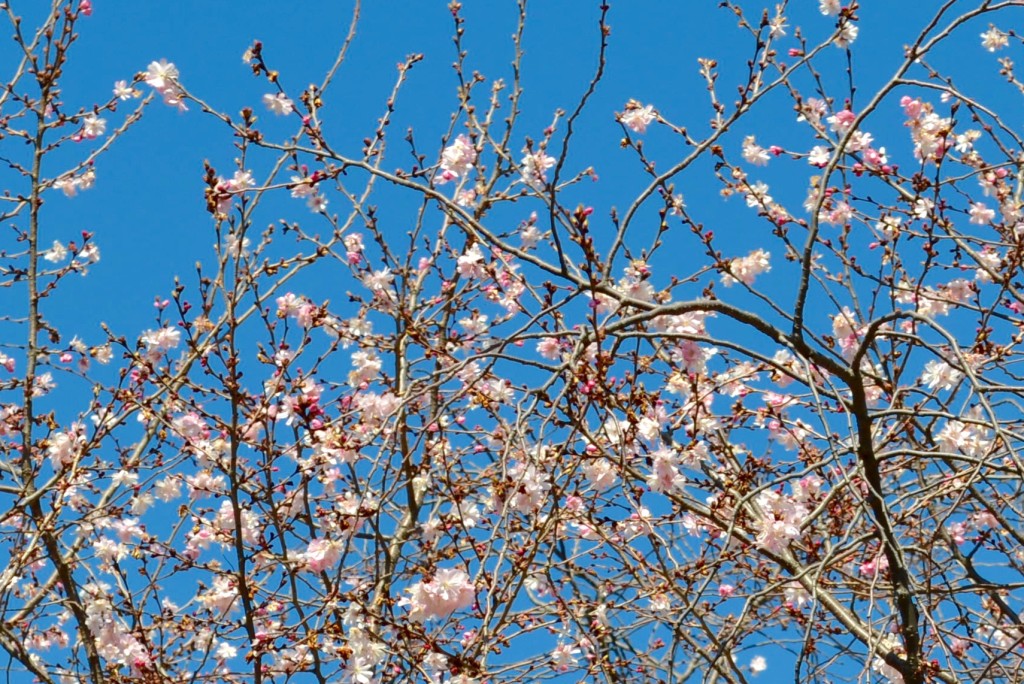 Washington DC is a veritable mecca for food-goers and such a welcoming town for vegetarians. It makes sense: so many cultures' cuisines are very vegetarian-friendly and this city is the epitome of a culinary melting pot. A special thanks to my travel agent and husband, Ed, for his tedious planning for this trip–and every trip for that matter. He has the ability to research ad nauseam for the best places to see and most importantly, eat.
Here are some of the highlights from my veg tour of DC:
District Taco – Mexican – Fast, freshly made tacos; free guacamole for veg tacos; vegetarian beans; and fresh salsas from the salsa bar. Three locations in DC.
Triple B Fresh – Korean – create your own or try the traditional bibimbap (hot bowl of rice topped with veggies, tofu, spicy sauce and an egg; mix well before eating); jap chae (sweet potato noodles tossed with veggies); steamed red bean buns and honey buns for dessert. DuPont Circle.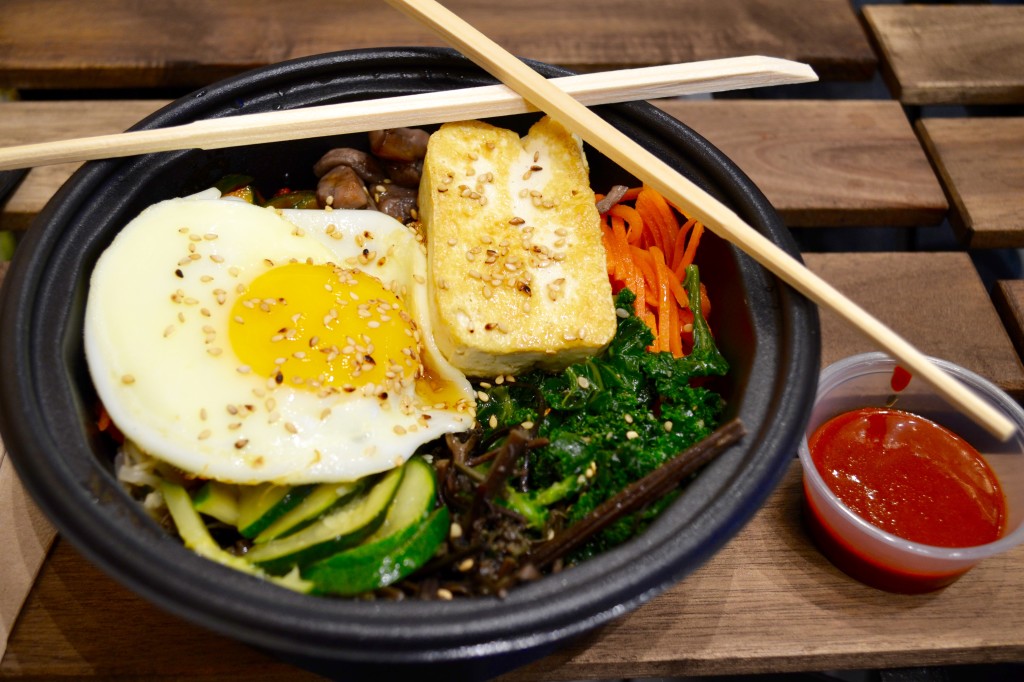 Panas Empanadas – Latin Fusion – five different vegetarian options are tucked inside these baked pouches: smoked eggplant, red peppers and mushrooms; spinach with goat cheese and raisins; corn, scallions and farmer cheese; brie, mushroom and artichoke hearts; and three cheese with caramelized onions. Top them off with one of four "dripping" sauces for a flavor bomb–I highly recommend the Pimenton sauce. DuPont Circle.
2 Amys – Neapolitan Pizza – Thin, authentic pizza from Naples, Italy. Simple and fresh, it's up there with the best pizza we've had since our trip to "The Boot". And it should be since they are D.O.C. (Denominazione di Origine Controllata) certified. This D.O.C. status indicates that those replicating Neapolitan pizza must do so by abiding by the legally permitted ingredients and method of preparation dictated in making authentic Neapolitan pizza. If your pizza place is certified–and few places are–you are getting the real deal of pizza. The last time we visited DC in 2004, we made a pilgrimage to this place–we couldn't leave DC last week without popping in. Cleveland Park.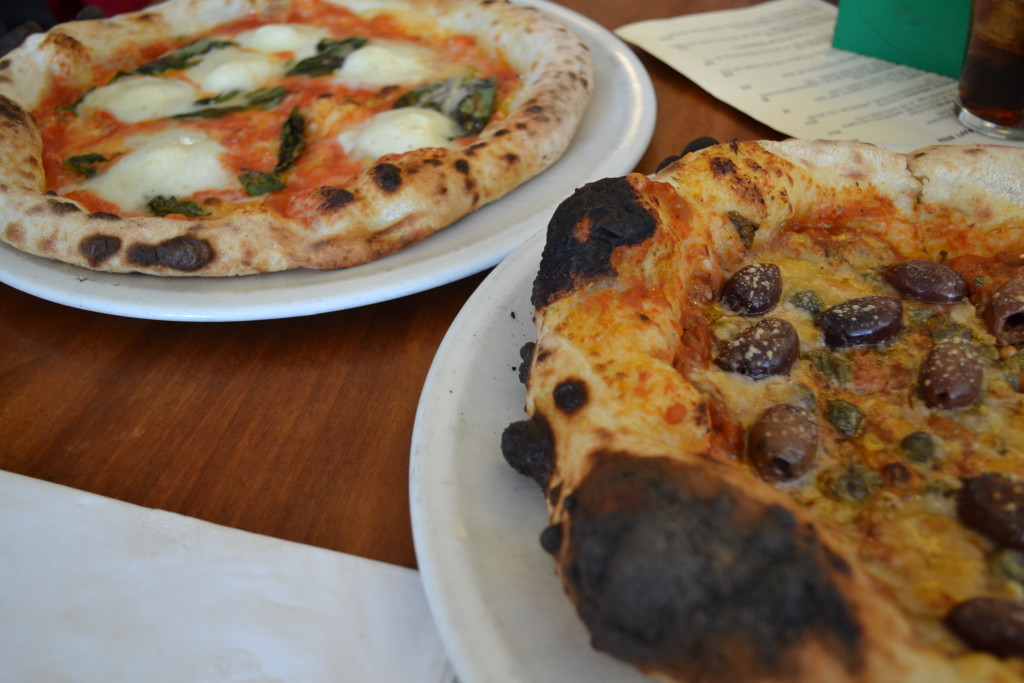 Sakuramen – Ramen – Steamed mushroom buns and vegetarian ramen are especially hard to find which made this a special treat for me. Genmatcha tea was a nice accompaniment. Adams Morgan.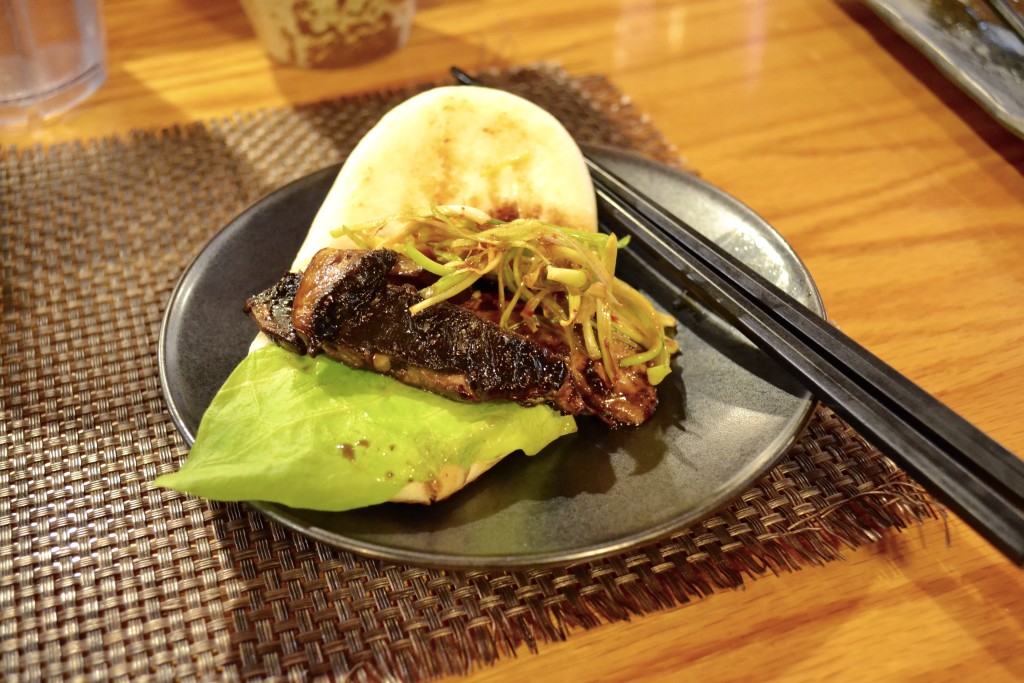 Bonmi – Vietnamese – Bahn mi sandwiches with veggies or chili marinated tofu as your base. The fresh bread is topped off with pickled carrots and daikon and slathered with spicy sauce; this sandwich definitely made it count! Peanut noodles and chili-lime slaw were tasty sides. Golden Triangle.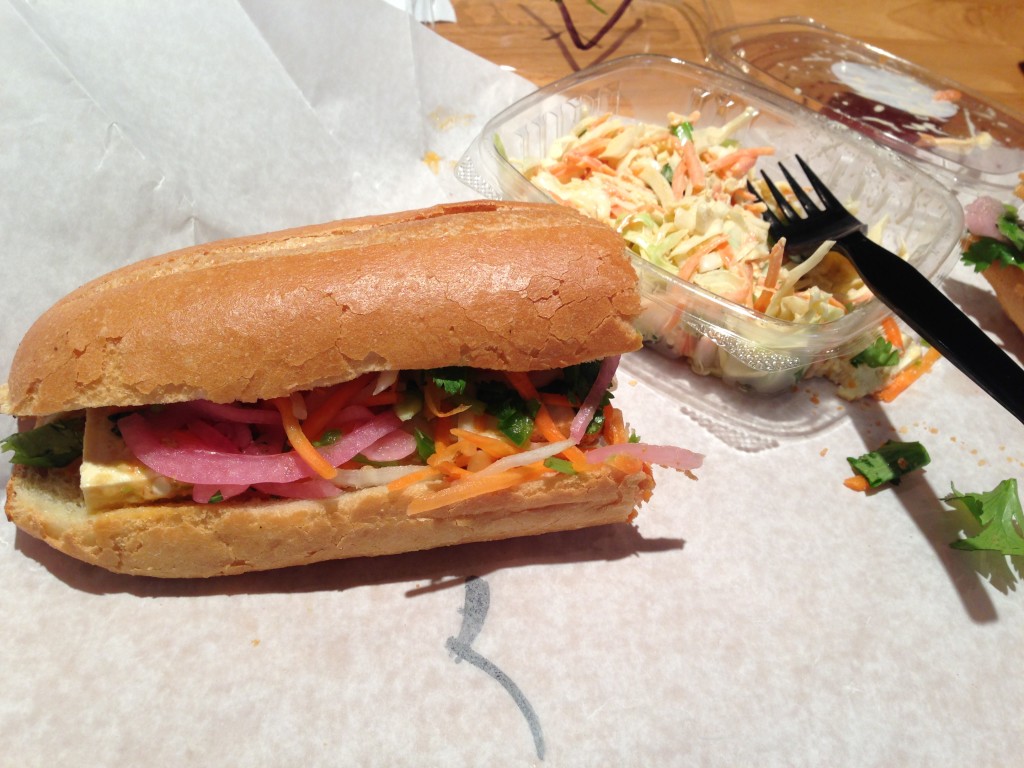 dc dosas – Indian – Lentils and spicy potato filling with tamarind/onion chutney and spicy cauliflower and lentils with tomato peanut chutney. Warm and comforting in a thin crepe-like savory pancake. Inside the Whole Foods Foggy Bottom/GWU cafe.
Burger Tap & Shake – Burgers, shakes & fries – I sure do miss a good burger and BTS caters to vegetarians alike. Their Haight-Ashbury burger is a falafel burger with pickled veggies, feta and a creamy raita. Shakes and fries (sweet potato and regular) are worth the splurge. Make sure you use some of their signature AP sauce: a mixture of mayo, mustard, BBQ, mustard and chipotle–it is addictive! Foggy Bottom.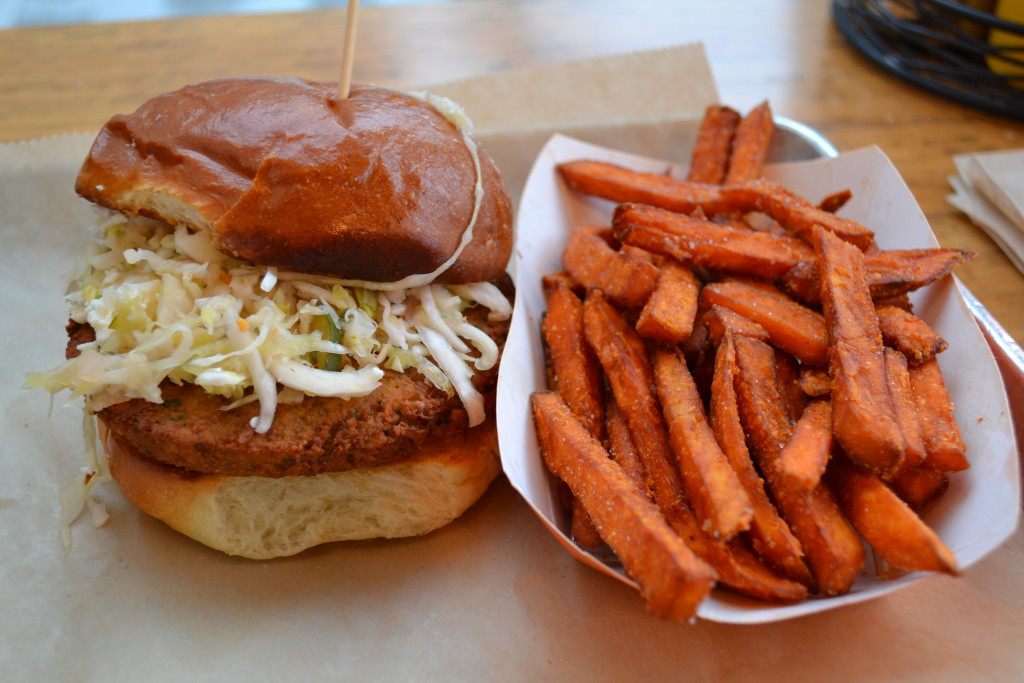 Pitango – Gelato – Twenty mouth-watering flavors. I think we may have sampled most of them: Authentic pistachio, banana (without that artificial taste), spicy chocolate, and pomegranate were the favorites of the day. My lack of willpower got the best of me–I realized after I finished my cup that I had forgotten to take a picture…sorry! Three DC locations.
Illy – Coffee –  One of the best coffees ever! Straight up or sugared up with caramel, this coffee was tops for me in DC. Foggy Bottom.
J. Chocolatier – Chocolate – many interesting chocolate bars with unique combinations. Found something called Toasted White Chocolate that knocked my socks off–and I am not a white chocolate fan. These little discs were caramel-y and toasty and creamy…and gone within a matter of days. Capitol Hill.
SO many things to see and do–and eat–in DC; it's impossible to do it all. This was my fifth visit to DC and I still have a mile-long "to-do" list. We had no disappointments–aside from not really seeing the full-on cherry blossom spectacle. It just happens to be one of the hardest things to try and plan a trip around. I can't wait to come back again…and hopefully see the town abloom with pink as far as the eye can see.