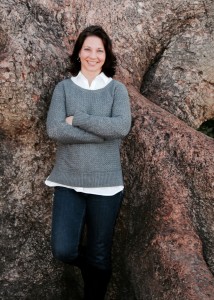 Hi, my name is Michelle Ferrer and welcome to My Veg Table! This blog was spawned from my love of food, my life as a vegetarian, and the daily inspiration that comes from my vast collection of cookbooks and food magazines.
I live in St Petersburg, Florida with my husband and my 9 year-old son. Once upon a time, I was a pediatric nurse; I hung up my stethoscope when my son was born. Now, I am a Stay-At-Home Mom, an aspiring children's book writer, and food blogger.
Do you like food? Me too! Actually, I'm kind of obsessed with it. So, here's me in a nutshell: I heart food. I am thinking it about it all the time. There's nothing I love more than to talk about food, to help someone discover something new, and to experience new food cultures when we travel. So, my blog has several different sections to explore that represent my varied view of food. Inspiration is the section where you can find what I've been cooking lately. My Tidbit section is where I share a tip, a favorite product, or a quick recipe. My Making it Count section is all about my favorite nearby vegetarian eats and the Travel section is devoted to the best fare I've discovered while traveling. Check out the other places you can find me under the Publications section.
So, if you heart food too, then you've come to the right place. There's something for everyone at My Veg Table.
Enjoy and thanks for reading!