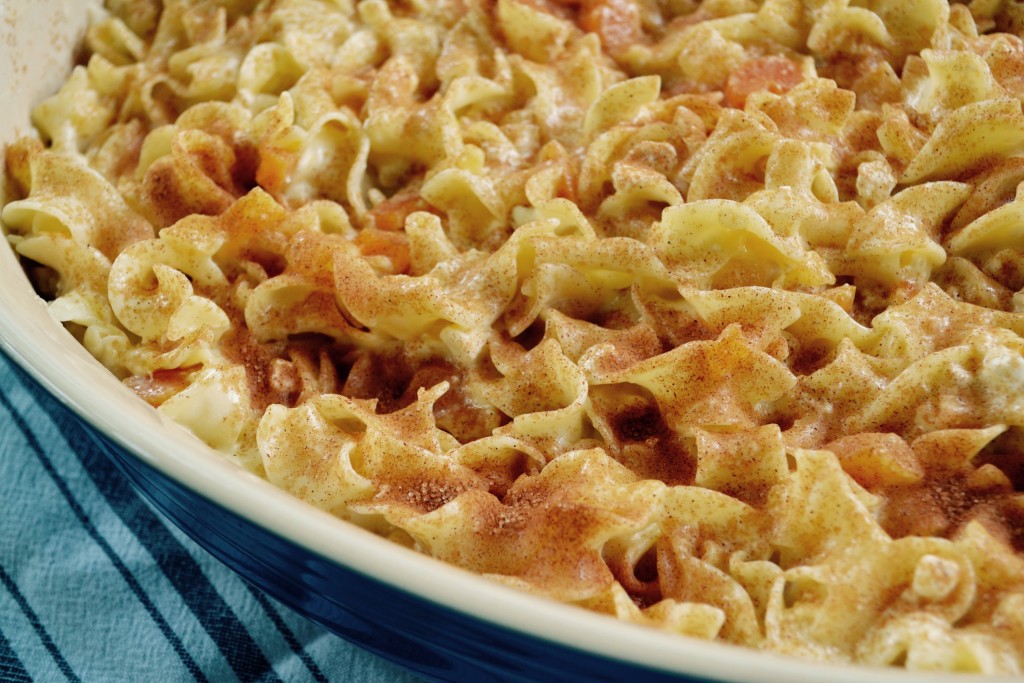 Like many holidays, Easter is celebrated with a feast: a feast full of spring vegetables; a hearty meat as the star of the meal; and a nice, light dessert to finish. While I miss my Grandmother's ham and raisin sauce as well as the rack of lamb I used to make, I have found a new main course that not only pleases the vegetarian in me, but also is a reminder of family.
My Great Uncle Ray was the only family member we had in Florida when we moved here in 1985. I viewed him as a surrogate Grandfather after my own Grandfather, his brother, passed away. He attended all family gatherings and he loved to eat. I never remember a time hearing him say that there was anything he didn't like. He always filled his plate with everything offered and always came back for seconds. He finished off every meal with dessert and black coffee. He derived such pleasure from family and food and life. He loved to cook for his friends and family and was always experimenting with new recipes. Looking back, I think that he was the first foodie I ever met. I'm not sure if he was even familiar with that term, but he definitely embodied the definition: he was a great lover of all things food.
Uncle Ray passed away last year on Easter Sunday.  One of his favorite things to cook when family was at his table was his kugel. This traditionally Jewish and German food is a rich, creamy noodle dish with a hit of sweetness in every bite. Uncle Ray's recipe, while so comforting, always made me feel a little twinge in my arteries as I indulged: kugel is quite egg and dairy-heavy. I have adjusted his recipe to reduce everything by a bit, but not too much–I still want to enjoy it! I have made this version for my family and no one noticed the adjustments; that tells me I tweaked it just enough to be more health-conscious, yet not give up any of the essence of the dish.
I love that this dish can be made with one pot and one pan: the same pot that the noodles are cooked in is used to mix all of the ingredients; it is then poured into a pan and then finished off in the oven–the fewer dishes that are dirtied, the better!
So as everyone in my family sits down for our Easter dinner this year, we will be enjoying some kugel on our plate full of food, while sharing warm memories of our kind and generous Uncle who always made our family gatherings so special.
Happy Easter!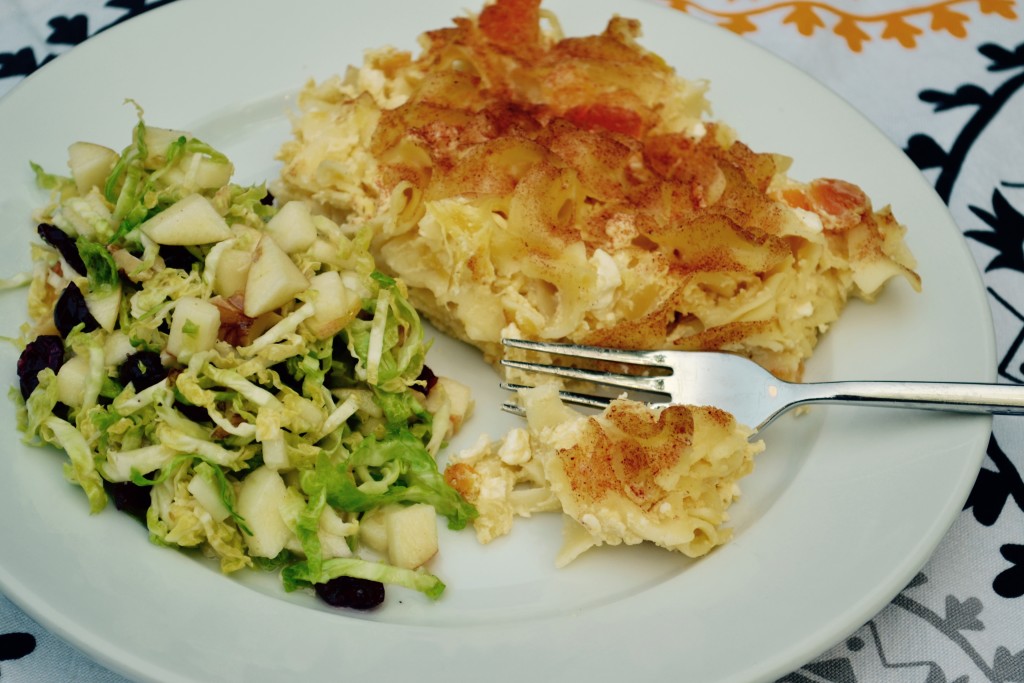 UNCLE RAY'S KUGEL
This recipe can be cut in half.
1 (12 ounce) bag of egg noodles
16 ounces sour cream or plain Greek yogurt
1/2 cup butter
3/4 cup granulated sugar
4 eggs, beaten well
1 (16 ounce) can crushed pineapple, drained
4 ounces dried apricots, diced
2 teaspoons kosher salt
16 ounces cottage cheese
2 teaspoons pure vanilla extract
2 teaspoons ground cinnamon
2 teaspoons granulated sugar
Preheat oven to 350 degrees. Cook noodles according to package directions. Drain into colander. In same pot, add the next 9 ingredients and stir to combine. Add noodles back into pot and mix thoroughly. Pour into a 13X9 pan and spread evenly.
Mix cinnamon and 2 teaspoons sugar together in small bowl. Sprinkle evenly over the top of the noodles. You may choose to not use all of the mixture.
Bake in oven for 30-45 minutes, or until surface appears dry, but not crispy.
Serves 10.