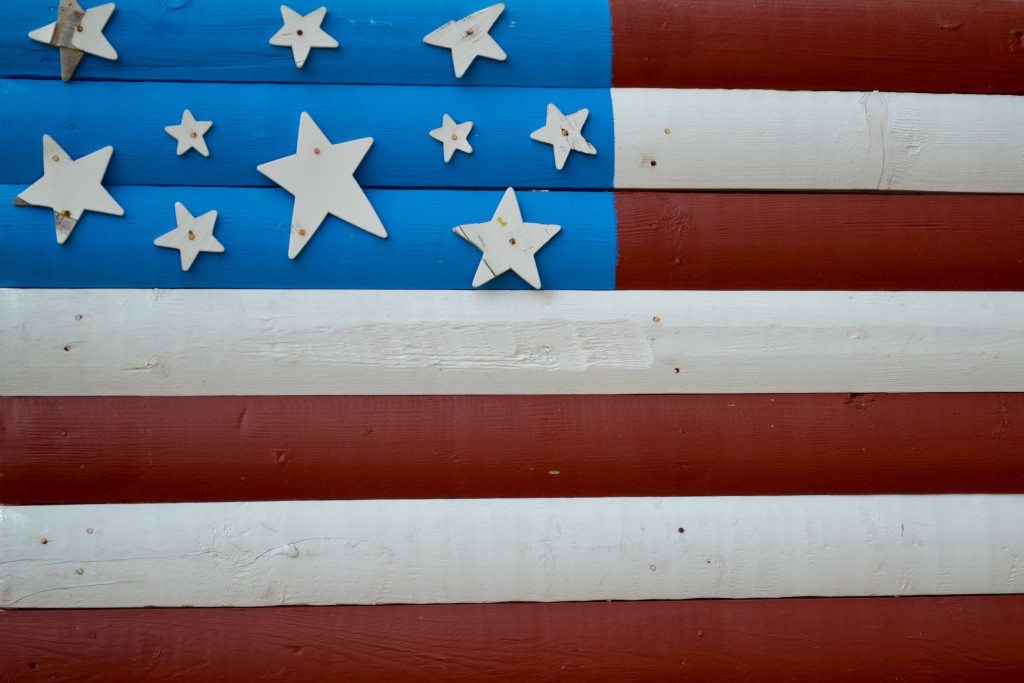 I moved to Florida when I was ten; my lazy summer days were spent in the pool and around the neighborhood with my friends. We would swim most of the day and occasionally come inside for a meal; our days were full, yet relaxing. I don't remember how I spent my summer days when I was six years old, but I can't imagine they were as busy as my son likes his days to be. Everett is ready to go the second he opens his eyes in the morning; he doesn't stop until his head hits the pillow at night. As usual, he is ready to fill the day with activities–with no "lazy" time in sight. When trying to make the most of our busy summer days, fitting in time to cook is challenging. Lately, we have been dining out more often than we would like–convenience rules when you are on the go.
I got to enjoy a lazy day to myself last week: my husband, Ed, took Everett to work with him. While enjoying the quiet, I realized that it was time to get back to cooking. We can still fill our summer with fun things to do, but I also need to carve out the time to cook proper meals for myself and my family. So, with Pandora playing my French Cafe station, I reclaimed my kitchen as a workspace–rather than a dish collecting space. I raided the fridge, picked up my chef's knife, started chopping away and ended up with my favorite summery salad–tabbouleh.
Tabbouleh is a middle-eastern salad that is so fresh it just screams summer. This combination of bulgur wheat, veggies, feta and parsley come together with a vinaigrette that is bursting with lemony flavor. It is a light but satisfying meal and it is completely totable–perfect for busy, or lazy, summer days.
Bulgur is the grain used in this salad; it is wheat that has been partially boiled and dried. It requires little cooking and once cooked, its texture is similar to brown rice. It can be stuffed in a pita, scooped up with crackers, or simply eaten on its own. I could easily devour the entire recipe below in one sitting–even though it is meant to serve two. One of the great things about this salad is its flexibility with ingredients: I've used cilantro instead of parsley; red onions instead of scallions; added diced red pepper to the mix; and switched out zucchini for cucumber–every variation was a winner. Ed has even started to get creative: he added some sliced almonds to his. Tabbouleh is the perfect combination of creamy, crunchy, and salty with a hit of acidity and a burst of herbaciousness.
Like hummus? Hummus and tabbouleh is a match made in heaven. Smearing some hummus on the inside of your pita, or on the outside of your crackers, before pairing it with this salad completes the whole meal. I'm still coming around to hummus, but the easy recipe from my friend George that I posted a few months back is delicious. Should you feel inclined to make your own, check out the link to that recipe here.
Tabbouleh would be a great a dish for your Fourth of July picnic. As far as those "lazy days" go, I'm thinking I'll just have to wait for school to start again before I find a few more for myself. Happy 4th!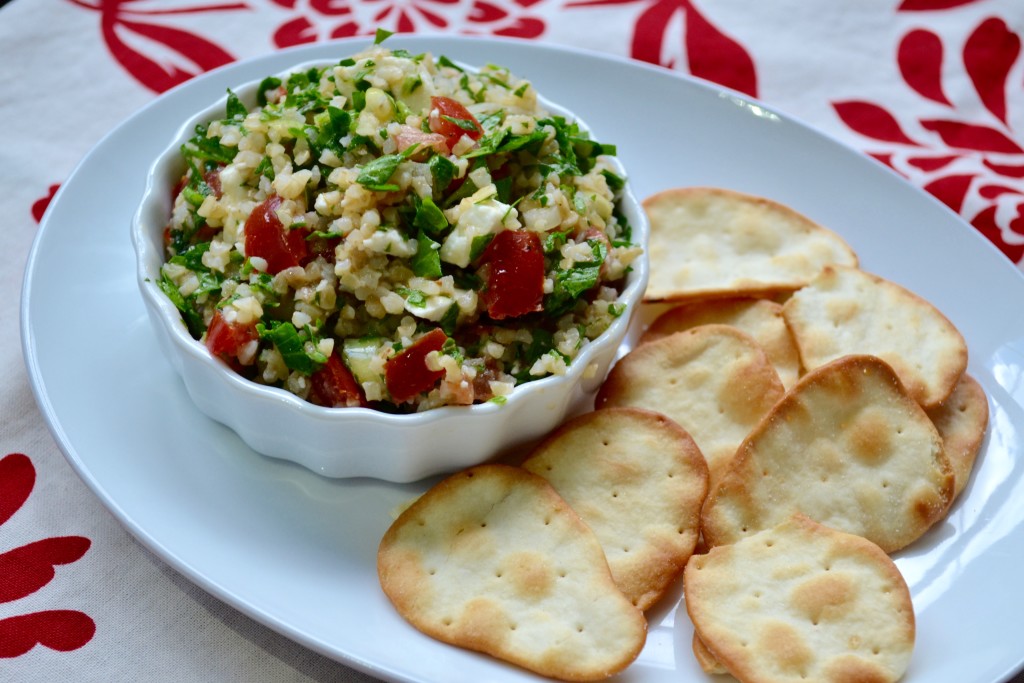 TABBOULEH
Bulgur is found in most grocery stores in the grain aisle. If you can't find it, cooked couscous is a good alternative. If you are gluten-free, cooked quinoa can be used in place of the bulgur.
1/2 cup bulgur wheat
1/2 bunch flat-leaf parsley, finely chopped
1 large tomato, diced
3 scallions, white parts only, sliced thinly
Juice of one lemon
3 Tablespoons extra virgin olive oil
2 cups boiling water
3 Tablespoons crumbled feta cheese
1/2 English seedless cucumber, diced (optional)
1/3 cup sliced black olives (optional)
2 Tablespoons mint, finely chopped (optional)
Salt and pepper to taste
Crackers or 2 pita pockets for serving
In a heatproof container, combine bulgur and boiling water; allow to sit, stirring occasionally for 15 minutes. Drain well.
In a large bowl, combine all other ingredients and mix well. Add drained bulgur and mix until combined.
Serve with crackers on the side, or stuffed into a pita pocket.
Serves 2.