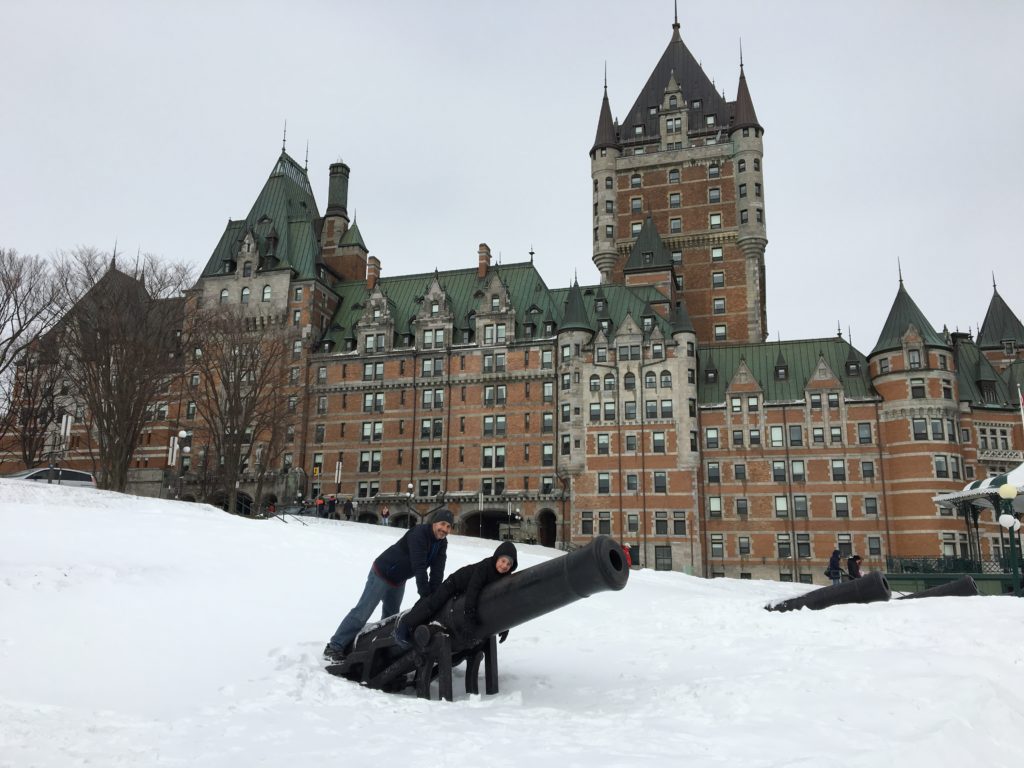 Ah, Quebec City…land of poutine, cheese curds and maple. We visited QC for a week during Spring Break for some snow, some culture–it was my son's first trip out of the country–and, of course, for some food. Eating our way through Quebec City was, by far, the biggest culinary challenge to date; this town wasn't exactly a vegetarian's paradise. The Québécoise fare with a blend of French and Canadian cuisine was big on game; meat and seafood dominated nearly every menu we perused. With so many of the menus in this town being in French, learning enough of the language to translate them proved to be the most important thing I did to prep for this trip. In French, everything sounds amazing: even lapin–rabbit, wapiti–elk, cerf–venison, canard–duck; if I hadn't focused so much of my time learning foods in Francais, who knows what would have landed on my plate! After much research, in the midst of all the carnage, we managed to find several spots that really made it count.
Here are the highlights of my veg tour of Quebec City:
Le Chic Shack—Burgers, poutine & shakes–An actual stone's throw away from our hotel, Le Chateau Frontenac, this veg-friendly spot had me coming back for seconds before we went home. I'm going to go ahead and put out there that this is the best veggie burger I've ever had. The Le Jardin burger was a house-made veggie patty topped with marinated beets and onions, crème fraiche, mesclun greens and a mystery chic sauce. So many veggie burgers are textually one-note–usually mushy. This patty had texture inside and out–I'm fairly sure it was fried to get that much crunch on the outside: the combination of flavors was anything but lackluster. The cream of mushroom and cream of carrot soups were comfort in a bowl. Aside from some delicious handmade sodas and killer milkshakes, they had a vegetarian poutine–which is hard to come by–loaded with mushrooms and lots of herbs. It was tempting not to eat here every day; Le Chic Shack was my favorite eatery in Quebec City.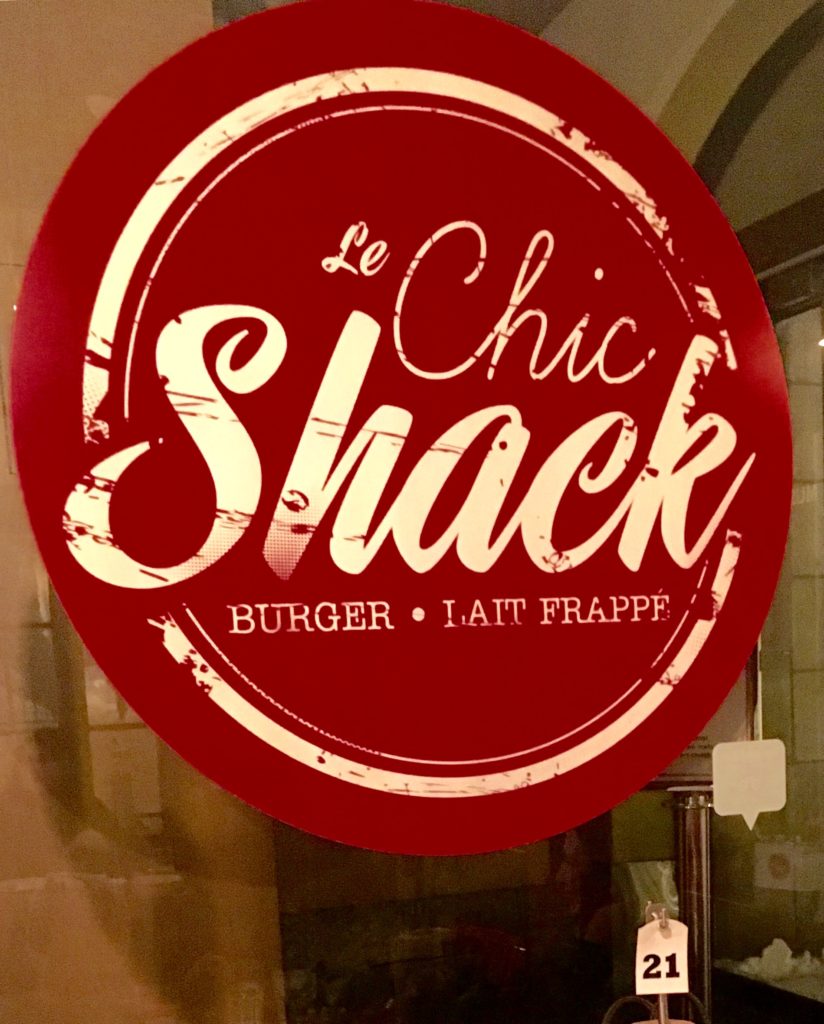 La Korrigane—Brewery and pub food–Venturing out of the touristy Old Town, this pub and brewery had food that you crave to go alongside your beer. While downing our beer flight, I noshed on the tofu beer chili and nachos. The chili was rich, boldly spiced, leaving a bit of beer flavor on the palate. It was teeming with crumbled tofu–the white stuff, not the faux ground meat–and topped with giant cheese curds. Their huge portion of cheesy nachos was pub food all the way. Also on the menu that we didn't get to try: veggie burgers and eggplant cannelloni.
Chez Temporel—Traditional bistro–On our first snowy day in QC, we hungrily wandered onto a street that looked more like an alley. Desolate and narrow, Ed promised there was a restaurant worth seeking out there. I have yet to visit France, but if the bistros there are anything like the quaint, humble Chez Temporel, I need to go there immediately. Seating no more than twenty, this tiny spot had a not-so tiny menu; among the offerings, a three-course meal: soup du jour, entree, coffee and dessert du jour. Our cauliflower soup was smooth, simple and the perfect start to our lunch on that chilly day. The combination of toppings on my broiled, open-faced baguette was unlike any other I've had before: chèvre, sautéed onions, tomatoes, walnuts, Swiss cheese and white wine. The chocolate cake was simple and tres chocolatey. If we lived in Quebec City, we would be regulars.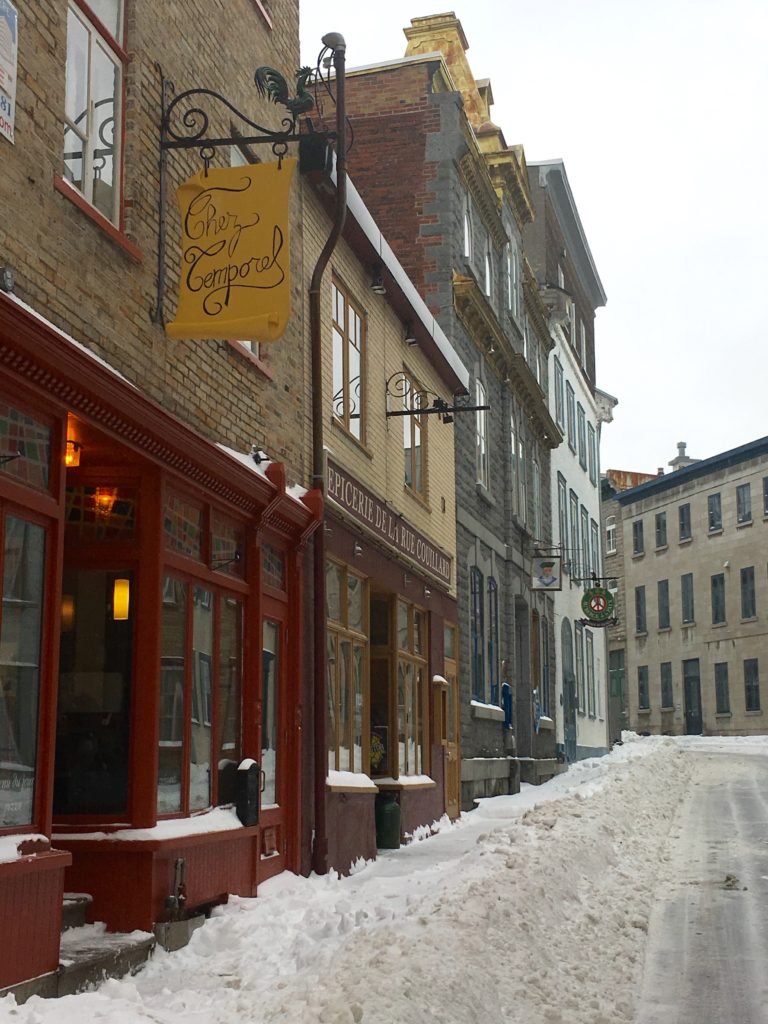 Restaurant Le Pain Beni—Modern bistro–This more modern spot also had a three-course menu, but we waited until they were serving brunch to stop in. As the sleet pelted our faces, we ran in for the creamiest eggs you've ever had and a wonderfully compact bread pudding doused in macerated blueberries.
Restaurant La Buche—Traditional Canadian fare–You can tell right away from the fox and wolf skins hanging on the wall that this stop is not a vegetarian establishment; only two items on their entire dinner menu were meat/fish-free. Their famous grilled cheese was a hamburger-sized patty of cheese, breaded and fried and presented on a bun–it could have fed three. The Orleans Island Skillet featured three different sautéed mushrooms. Normally, I would have cleaned the plate, but the mushrooms tasted overwhelmingly of maple; by that time, my maple meter had hit its limit. I loved the fact that pickled beets, pickled onions and picked cucumbers were brought to every table. Their dessert menu was all about maple as well; we sampled the pouding du chomeur–this crispy bread pudding was flooded with a mouth-watering creamy maple sauce.
Paillard—Sandwich, soup, pastries–The French-Canadian equivalent to Panera Bread with soups, sandwiches and the like, but, with amazing French pastries and desserts. The croissant sandwich was enormous and taste wise, totally on point.
La Maison Smith—Coffee and pastries–My favorite croissant of our tour: perfectly browned, crisp, flaky, and–of course–buttery.
Cabane a Sucre—Maple sweets–Lots of maple goodies to choose from on this menu, but the best and most fun was the maple taffy. Warm maple syrup was poured onto fresh snow and after about 15 seconds, rolled up onto a stick and eaten warm. There was a race involved: could you finish it before it started to melt?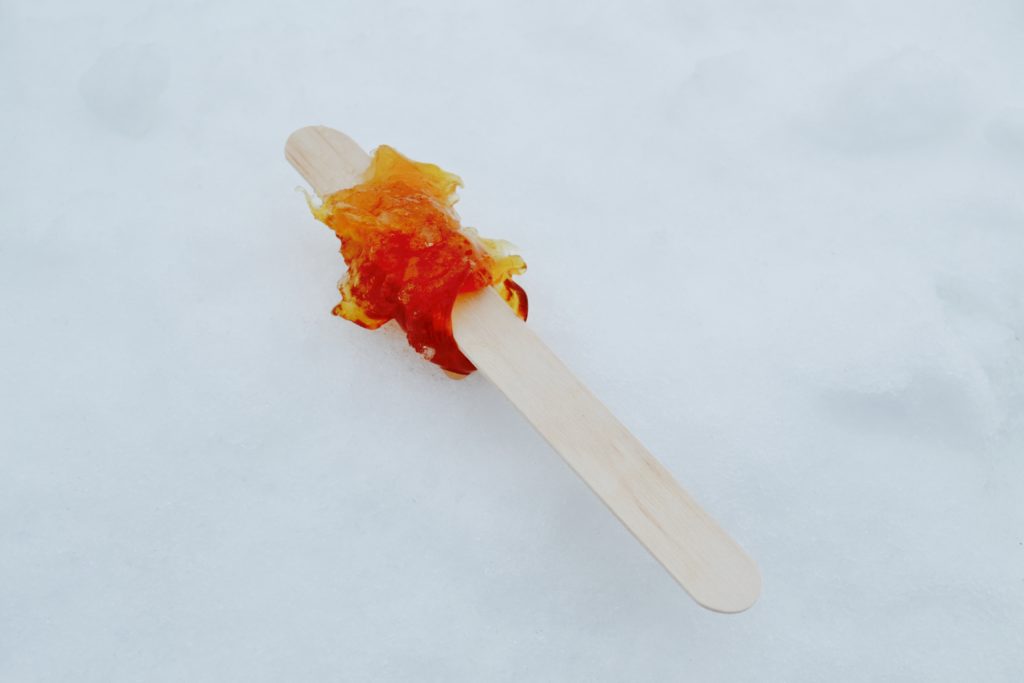 Erico—Chocolates–After sampling your way through five different kinds of chocolate–dispensed from bubble gum machines–at the musee du chocolat, walk next door to the chocolatier to get lost in all things chocolate. Confections, drinking chocolate and some of the most amazing dark chocolate mousse ever are the highlights here.
There is a reason why I only have a few salivation-prompting photos in this post. Navigating through the perilously steep and slick cobbled streets of Quebec City found me not wanting to carry my Nikon around with me. Disappointingly, many of the food pics taken with my iPhone were not post-worthy–even with editing.  Lesson learned: iPhones can often take amazing pics, but never trust a phone to do the job of a DSLR camera.
Traveling with dietary restrictions can be challenging; fortunately, a little research takes the stress out of the quest for food. Popping into random restaurants and hoping for the best is not the way to approach eating in unfamiliar territory. If you are in a foreign country, I recommend the app called itranslate; it was extremely helpful. Even in my own town, I often find myself looking up menus online to determine if a restaurant is worth the visit–if they have only one or two veg dishes, it may not be as enjoyable of an experience. Now that my husband, Ed, has been making more veg choices, I am now on the lookout for a variety of options, not just the aforementioned one or two–it's all about making it count!